3.9.14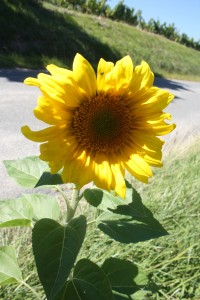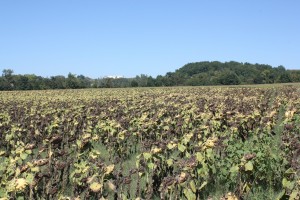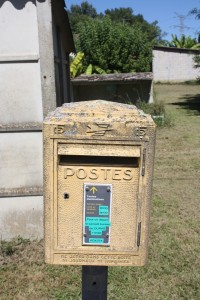 There can be few more pleasurable experiences than wandering through the French countryside with little or no agenda, the sun on your neck and endless vistas of vines and sunflower fields. Hard as it was to drag myself away from the pool and a chilled glass of wine, one of the reasons I was here was to investigate walks in the area with half an eye on running future trips from the gorgeous villa we stayed at in La Botte (http://www.rentmydurasvilla.com/).
The area is in the heartland of French agriculture and it's hard to walk for more than a couple of miles without coming across a wine cellar door. Tomatoes the size of melons grow in all the locals gardens and the fields of sunflowers stretch as far as the eye can see. It's hunting country so a little local knowledge and an ability to read the signs is more than necessary if you don't want to get potted. I meandered through tiny hamlets, watching Kites and Kestrels hanging above the fields. The sun was hot and every so often I headed into the shade of the trees and watched the tractors working in the fields below, it had the kind of timeless quality I associate with the writings of Laurie Lee.
Before too long I was back on the main road and heading into the tiny hamlet of La Botte. After washing the dust of the road off in the pool, I was happy enough to sit back with a cold beer and get my head into the rather excellent "Waterlog" by Roger Deakin. It's definitely an area that requires further exploration and hopefully we will be able to get a trip organised for next year to help you explore this most French of areas!