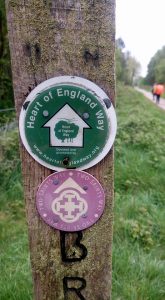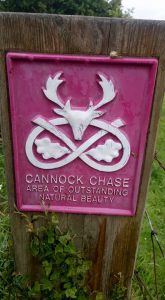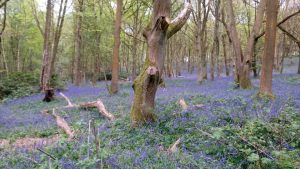 Well, it's been another action packed week here at Come walk with me as we have helped out Entrust at the Standon Bowers OEC and then on a D of E Silver practice expedition around Cannock Chase. It's been a hugely varied week and that is one of the things that we enjoy so much. Working with the primary school kids on centre we undertook a wide range of fun and adventurous activities including bridge building, caving, low ropes, shelter building, orienteering and campfire cooking!! Introducing these youngsters to outdoor activities is such a rewarding experience and by instilling a love of adventure and the outdoors in kids from urban areas at an early age hopefully we can discover the next Bear Grylls or Kenton Cool!
The weekend saw me working with Madeley High School on their Silver D of E practice expedition. After a night at Shugborough OEC which sits in the grounds of the magnificent eponymous estate (once home to Lord Lichfield) the groups made their way through Cannock Chase en route to the Scout Association campsite at Beaudeseert. Cuckoos were calling, we saw a Kingfisher, leaves were budding and there were still plenty of Bluebells, so even the slight drizzle that accompanied us through the first few hours of our walk failed to dampen the spirits. Cannock Chase is not an area I know well but it's rightly designated as an Area of Outstanding Natural Beauty and has a long and fascinating military history. We could hear the sounds of ordanance as we walked, we crossed the remains of a World War I rifle range and on Day 2 I visited a Commonwealth War Grave near Hednesford where there were many men of the New Zealand Rifles buried and also German POWs and detained citizens who died during internment. As always with the Commonwealth War Graves it was immaculate and moving. The Bluebells at Beaudesert were the best I've seen this year and the remains of Beaudesert Hall was spookily atmospheric.
Day two saw the group let off the leash on their own as they made their way through the Chase to the popular common in the village of Milford. After the training and an accompanied practice day it is always rewarding (and sometimes nerve wracking) to let the groups off on their own ahead of their assessed expeditions! The girls, who had named their team Ian's Velociraptors, did a good job in honing their navigation skills and made their way without too much incident to the Common before being whisked off by their parents to get back into their revision for their GCSEs which start next week!