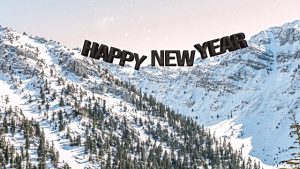 First of all can I start by wishing everyone reading this a Happy New Year, here at Come walk with me UK, we have a really good feeling about 2019 and hope you do to! I have said it before many times (but hopefully this time I mean it 🙂 ) that we want to make the blog integral to our offer here, not only in detailing the fantastic adventures with amazing people that we have, but also by adding tons of content relevant to our readers and outdoors enthusiasts. 2018 was our most successful year yet and I am very proud of all that we achieved through the hard work and dedication of the team. My first proper walk of the year was in the Lake District helping to celebrate my friend, Martin being given the all clear from cancer, Martin has long been a good friend to us here since we met as members of the British Mountaineering Council's hillwalking committee and it was great to be back in the hills above Watendlath with him! This was followed by some proper Winter fun in the Cairngorms with Al at the start of February. There was plenty of snow about and we had a couple of belting days on the ridge around Creagan Gorm and then in a proper whiteout up on top of Cairngorm herself, a real challenge in terms of navigation and conditions but well, well worth it.
Camps International have provided us with plenty more overseas adventure during 2018 and my first trip saw me back in the wonderful country of Nepal at "The Last Resort" camp with students from King's Al Barshar School in Dubai. It's a brilliant camp with excellent staff and we hiked, climbed, abseiled and rafted, made Nepali Momo dumplings for the local school and explored the ancient city of Bhaktapur. Maybe it comes from living in such a stunningly beautiful country but in spite of the hardships many of them endure the Nepalese people are some of the most warm and welcoming I have ever met in my life and we had a great trip. This was followed up in March with an expedition to Kenya where we stayed in a camp in the shadow of the Marungu Hills. The students worked on livestock deworming programmes, on the construction of elephant deterrent fences and on construction projects at a local school. We also went on a safari in Tsavo National Park, went hiking in the hills and practiced bushcraft and got to visit a local Masaai village, not to mention making elephant poo paper and bracelets! Later on in the year I led a Summer expedition to Malawi where my fantastic team worked incredibly hard on a huge range of community projects that benefitted both local communities and wildlife, ascended Mount Mulanje at 3002m, undertook water and land safaris at Liwonde National Park, admired the spectacular views at Cape Maclear and survived a month living in tents with cold water showers and had all manner of life changing experiences. My final trip of the year was back to Cambodia (my third trip to this enigmatic country) with a team from Northern Queensland. I spent most of the trip either on crutches or in and out of various clinics after knackering my knee. The team proved themselves to be redoubtable workers, determined hikers and true adventurers who were open to, and up for, anything the expedition could throw at them. I feel extremely privileged to work on these life changing expeditions and to see the changes in the young people we take on these adventures adds a whole extra level of gratification. In a world that can sometimes seem as if we are all becoming more insular and prejudiced and turning away from the concept of being global citizens it's refreshing to see that for many members of the younger generation this couldn't be further from the truth.
As always, the Duke of Edinburgh award has been a big part of our year here. From Gold practice treks in torrential Peak District rain to Bronze adventures in the White Peak we have done our bit to help educate and inspire young people from all over the country and worked with some fantastic organisations. We also took part in the CRUX project run by BXM Adventures where we spent a couple of expeditions working with young people from "harder to help" backgrounds who hadn't necessarily been exposed to the outdoors before. We had two challenging but satisfying expeditions in Snowdonia which included summiting Tryfan and Snowdon and a wild camp above Pen-Y-Pass.
In addition to all of that, there was still more…..school activity camps in the Brecon Beacons, American tour groups in the Lake District, charity fundraisers for corporate groups, challenge events for individual charities and a fantastic week in Scotland leading a West Highland Way for a group of walkers from the US, Canada, Australia and the UK. Doing this was a double bonus as I got to do a couple of reccy walks earlier in the year before leading the group themselves and having some fantastic experiences on this route which starts just outside Glasgow and wends it's way along Loch Lomond, over Rannoch Moor, through the jaws of Glencoe and over The Devil's Staircase before finishing in Fort William after passing the foot of Ben Nevis, Britain's highest mountain! Sometimes I have to pinch myself and ask myself if this is all real!
Since July 2014 we have come a long way and helped huge numbers of people have fantastic experiences in the UK and beyond. I couldn't have done it without lots of love and support from the people around me, the customers and the other awesome leaders we employ here. If you want to make 2019 your year to get outside and start exploring then please don't hesitate to get in touch! 2019 is already looking busy! We have trips to Tanzania (twice) and Vietnam lined up, two more West Highland Ways, an East Highland Way,a ton of youth development work (D of E and non D of E), gratifyingly repeat business from corporate clients and a whole raft of exciting new ideas ! Thank you all so much for all the support we have received over the last twelve months, I know the next twelve will surpass even this!