Walking with; Nobody
22.09.12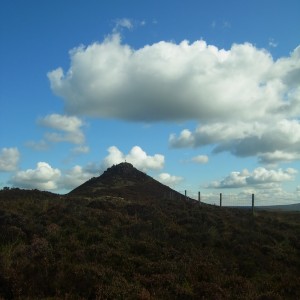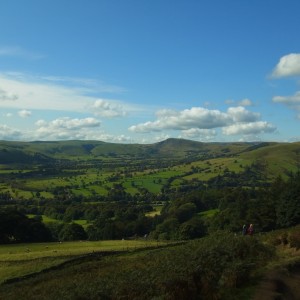 Starting work at 4pm on a Saturday when your good lady is away taking in the sea air of Whitby and the blue skies and crisp air make for perfect rugby playing conditions is not a prospect to gladden the heart. It does, however, provide ample time for a pre-shift walk and on a perfect Autumnal Saturday it would have been criminally neglectful not to stretch my legs a little. Days like today are the ones you bank to keep you going on rain lashed, misty tramps up Black Hill in November, days that inspire and remind you just why it is that we get out there in the first place.
Win Hill has long been a favourite haunt of mine, back in my carless days when the Hope Valley rail line was my best way of accessing the Peak District, it was the first hill I climbed in this area. Like Mam Tor it provides real "bang for your buck", a short, if very steep, climb is rewarded with 360 degree views of a truly spectacular nature from the 462 metre summit. To the North is Ladybower Reservoir whilst the ridge running North West links it to Kinder Scout. The ridge is crossed by the old Roman road near the Hope Cross marker post.Legend has it that the name derives from a battle in 626 when a force of numerically inferior Northumbrians defeated the forces of Wessex and Mercia, though there is little evidence to substantiate this and it is probably best regarded as myth.
Leaving the Thirteenth century church of St Peter's I headed off down the Edale Road before ducking under the railway line and starting the climb to Twitchell's Farm. The slope rises steeply and by the time I passed the well situated holiday cottages I had fine views along the Great Ridge to the paragliders on Mam Tor and back to Winnat's Pass (newly famous from the Olympics!) The heather had nearly gone, but there were still patches of vivid purple as I climbed up to the "pimple", the distinctive summit of Win Hill which was crowded with bikers and hikers. The views were superb in all directions and a 30 second hop from the Trig Point provided a little more tranquility.
Rested and refreshed by the views over the reservoir I headed back along the ridge towards Lose Hill. The sun was shining, sky was blue and if I hadn't had to head off to work it would have been a beautiful day to carry on over Lose Hill and onto Mam Tor, still it wasn't to be and I picked one of the paths leading back down to Hope for a slice of Yorkshire Curd tart and a coffee at The Courtyard cafe before clocking in for the evening!