5.10.12
Walking with; Nobody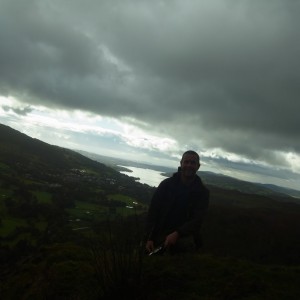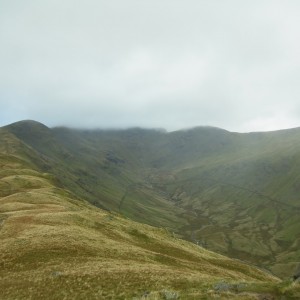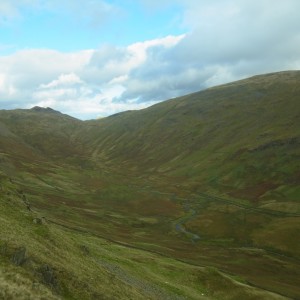 After a night at Elterwater YHA (great staff and breakfast) I headed over to Ambleside and parked up before following the A591 along to Rydal. The path climbed out of the village and past Rydal Mount, the historic home of Lakeland poet William Wordsworth. The walk up to Nab Scar zig zagged across the hillside but as I gained height the views across to Windermere began to open out and I knew I was going to be in for a cracking day. The route essentially follows a long ridge that sits high above the valleys on either side and from Nab Scar the path took me along to Heron Pike. At this stage the sun was still shining and though Fairfield itself remained in the cloud the rest of the horseshoe opened up in glorious sunshine. The views took in Rydal Beck,Windermere, Rydal Water, Grasmere (where Wordsworth is buried) and endless miles of rolling hills, tarns and rivers, not to mention the incredible dry stone walls on the slopes of Low and High Pike on the opposite side. The last few weeks have proved to me that the Lake District is the equal of anywhere in the world, I have sat and gazed at spectacular vistas in Yosemite, the Dolomites, the Sourhern Alps and the Pyrenees but when the Lakes gets it right, it can hold a candle to any of them.
I pressed onwards onto Great Rigg and as I descended ahead of the last slog onto Fairfield's cloud hidden summit the rain hit. It was the kind of wind driven rain that stings the cheeks and the gusts blowing across the ridge made for a wearying final few hundred metres. The summit was completely enveloped in cloud and could be quite disorientating without a compass, none the less I made the top and sought a little shelter from the wind behind a pile of rocks where I met a Scottish lady doing much the same thing! Heading East off the summit and ontowards Dove Crag the clouds cleared a little. The rest of the route follows an incredible dry stone wall for at least three miles, this helps with navigation but also acts as a reminder of the long standing nature of farming in the area that has shaped the landscape we see from this spectacular route. There were equally impressive examples on the steep solpes of Red Screes as the rocky path continued downhill through various peat bogs on it's long, slow way back to Ambleside. Eventually you emerge on the campus of the University of Cumbria before popping out almost opposite the excellent "The Golden Rule" pub http://goldenrule-ambleside.co.uk/ for a well earned pint of Robinson's Double Hop.
This route truly is a lakeland classic and combines sensational views with a satisfying amount of challenge. It also includes eight Wainwrights so is a good one for peak baggers/collectors!
To view the full album, please click on the link below;
https://www.facebook.com/#!/media/set/?id=718985691&tid=136991043086476&skipClustering=true&qn=556dfb3460222186986800a0059df563&success=17&failure=0&set=oa.281001475352098