12.6.13
Walking with; Nobody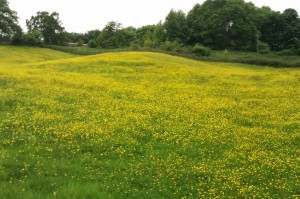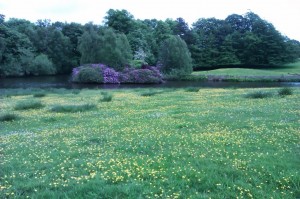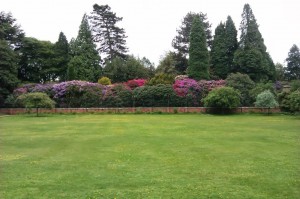 The agricultural fields of Cheshire have not always been happy walking grounds over the years https://www.comewalkwithmeuk.co.uk/2012/03/mud-mud-not-so-glorious-mud-round.html or https://www.comewalkwithmeuk.co.uk/2012/04/cloud-and-dane-valley.html but they are convenient and require little in the way of preparation a day in the hills needs. So it was I found myself parking in amongst the palatial mansions and expensive cars of the residents of Prestbury and setting off along the River Bollin. On past escapades I had found blocked rights of way, paths that didn't follow mapped routes and routes destroyed by the heavy hooves of the Cheshire dairy herds. The initial path did appear to have been rerouted around Lower Gadhole Farm, but from that point on it was easy, and very pleasant, going. One of the benefits of the late Summer has been the fantastic wildflowers lasting well into June. After the stunning Bluebells in the Duddon Valley at the weekend I was treated to copious meadows of Buttercups, Pink Campion and Cow Parsley in the hedgerows and the Hawthorns turning from white to a faint pink blush. There were Greenfinches in the hedges, Lapwings in the fields and rabbits aplenty bounding around, it was a very convincing argument for a genuine rural idyll.
I pressed on, swallowing envy at the mansions and rolling grounds and eventually made my way into the village of Mottram St Andrew. The village has attracted a number of high profile sportsman over the years and Wayne Rooney and Freddie Flintoff have lived in the area, judging from the size of the houses this isn't surprising! The path climbed up to Danielhill wood and from there, the permissive path led me along to the National Trust gardens at Hare Hill. Hare Hill is famous for the stunning collection of rhododendrons it holds, but the whole area surrounding the walled gardens is beautiful and well worth an hour of gentle exploration. Leaving the gardens behind I headed back to Prestbury past Harebarrow Farm and through the Big Wood which sounded like something out of A.A.Milne's world…..The path skirted the immaculate golf course before I passed some even more opulent mansions and arrived back in Prestbury.