30.5.13
Walking with; Nobody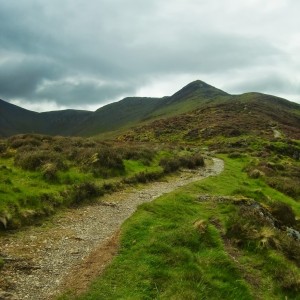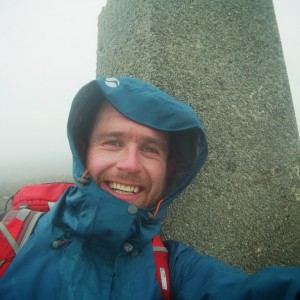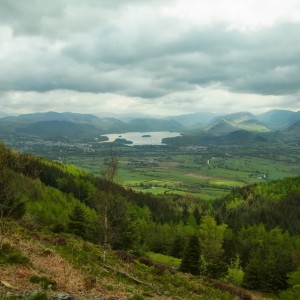 Another one of England's big boys under my belt, but Skiddaw is doing it's level best not to enthuse me. A couple of years ago I tried the ascent from Dodd, the cloud came down, my confidence evaporated and I gave up making a vertiginous descent down a gully off Longside Edge. A friend suggested the ascent via Ullock Pike and the ridge would make for a quieter and more pleasant route than the tourist track from Latrigg, and so it proved as I only met two other walkers on this route up to Carl Side Tarn. The wind was already blowing but the views back to Bassenthwaite were gorgeous, Skiddaw sat like a big, ugly lump of rock, but a big ugly lump of rock with a visible summit, this wasn't to last long……..By the time I'd reached Ullock Pike and hunkered down on the Western side to escape the savage wind, the cloud had dropped and the path ahead lead into nothing more than thick murk, Skiddaw 2 Howellsey 0? Thankfully not, my confidence and navigation skills are much improved and the path from Carl Side is not an easy one to stray from so after much slatey slogging I reached the summit where a helpful plaque informed me of all the wonderful views I could have had from this point on another day!
After taking advantage of a stone shelter to grab a quick sandwich, I started to head down the Latrigg Trail before heading off to Skiddaw Little Man with it's quirky cairn containing what looked like the remains of a plough. Visibility was very poor, so I skirted across the scree slopes re-emerging on the path up from Carl Side. As I dropped below the cloud line, the views to Derwent Water opened up and I picked my way down the knee crunching path to the foot of Dodd which I'd decided to end the afternoon's events on. It's a fifteen minute stroll up the forestry track but the views of both Bassenthwaite and Derwent Water are remarkable for such little effort and well worth the comparative ugliness of the forestry scarred slopes. I rested on the top before making one of those fundamental mistakes that I really thought I'd managed to stop making, instead of checking the map or following my prescribed route I saw a couple of people who "looked as if they knew what they were doing" and followed them, doh! Half an hour later, scratched and bloodied and now lacking any sign of my map, I emerged from a conifer plantation so dense only my uncanny ability as a limbo dancer got me through in one piece. My sole consolation was that as I did emerge, an Osprey circled above me probably thinking "How the hell did he get down that way?" The rest of the walk was in sunshine and followed gentler paths back towards High Side and the vivid, yellow Gorse.
I spent the night at Cockermouth staying in the beautiful, traditional style YHA set in an old watermill and I would heartily recommend it as an accommodation. http://www.yha.org.uk/hostel/cockermouth. Whilst there I met three lovely Scottish ladies doing a fundraising walk for The Bhopal medical appeal and I promised I would give them a plug! www.bhopal.org The town itself has a couple of decent pubs in the 1761 and Bitter End http://www.bitterend.co.uk/ and is a pleasant place to recuperate after a further falling out with England's fourth highest peak!
To view the full album please click on the link below;
https://www.facebook.com/media/set/?set=oa.392934784158766&type=1