30/12/13
Walking with; Ruthy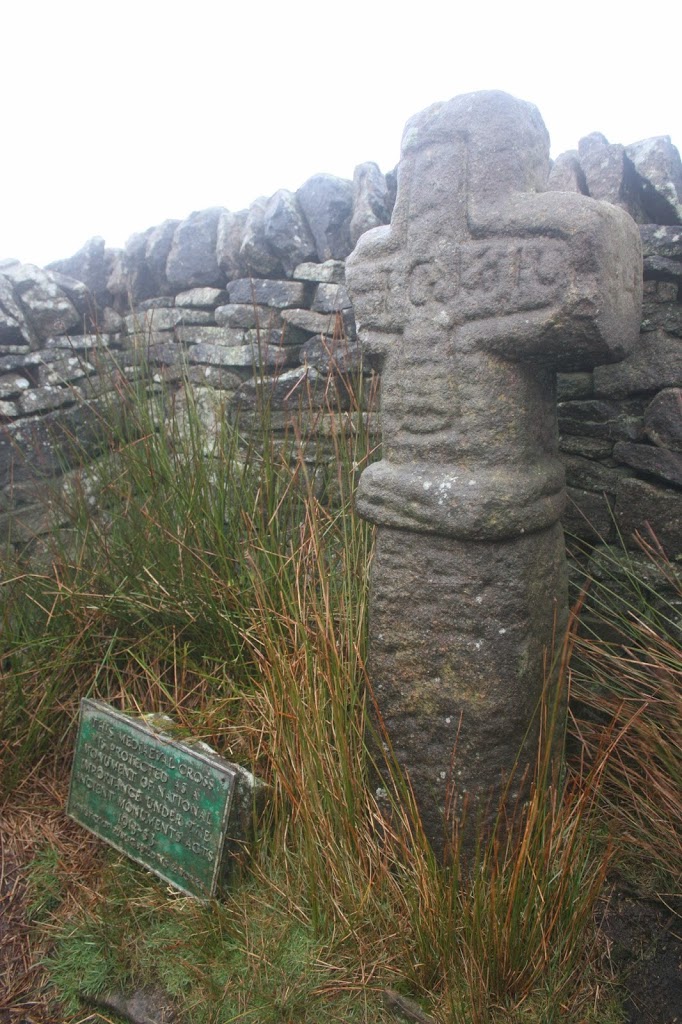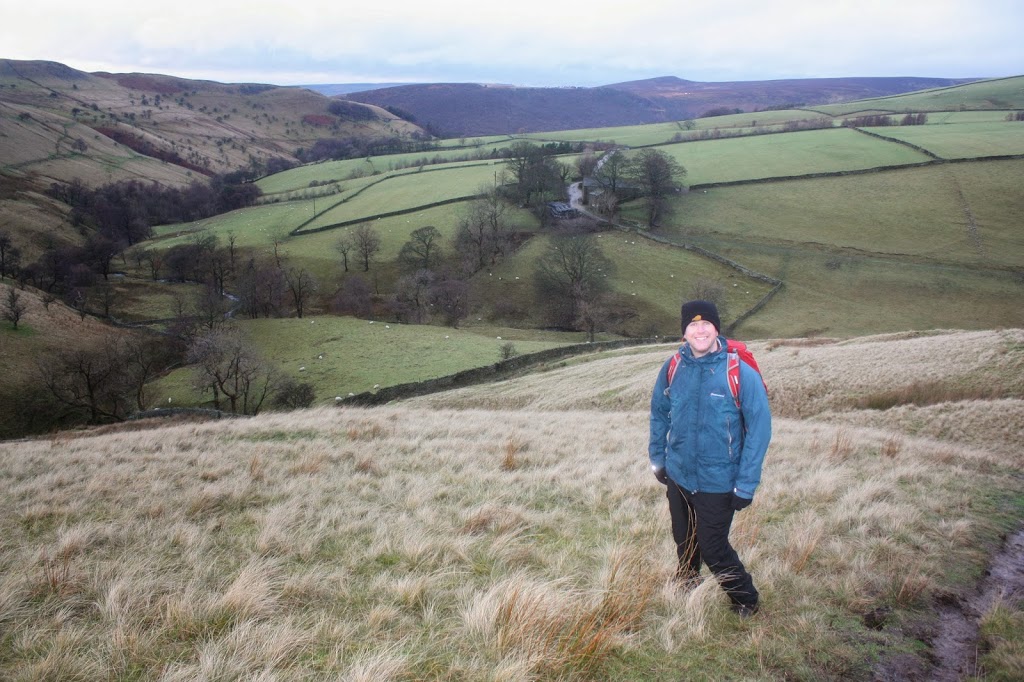 Ever since I abandoned my South coast roots and left the chalk cliffs and churning muddy waters of the English Channel for the rain, peat bogs and dark Satanic mills of the North West, Kinder has been my "go to" hill. It can be approached by such a variety of routes that even though it is never quiet on Kinder it can often feel as if you are the only person on the top, especially if there is some weather coming in. Whilst I think my favourite approach is via Grindsbrook on a Sunny day, the day before New Year's Eve saw me re-introducing Ruthy to the joys of walking into horizontal rain as we meandered our way up from Hayfield! Nothing like a gale driving the rain directly into your face to blow away the Christmas cobwebs and make you appreciate the extra few pounds of turkey and brandy butter reinforcing the insulation around my middle.
We left the car at Bowden Bridge and ignoring the warnings of some "fair weather" walkers were soon sidestepping sheep, passing the seemingly abandoned but maintained magnificence of "The Ashes" and climbing towards the cloud from Coldwell Clough. The views over Mount Famine and South Head soon disappeared and it wasn't long before Kinder too had sunk beneath the clouds…..and then the rain started. We made the Edale Cross which is reckoned to be a 12th century carving erected by the Cistercian monks at Basingwerk Abbey and graffitied by local farmers who rediscovered it buried in a peat bog in 1810! The alcove it is set in provided us with a little shelter and it was here we decided that going over the tops was not a particularly appealing option. We decided instead to angle over towards South Head and from there head down to Dimpus Clough and South Head Farm.
We followed the flagstones across the boggy moorland suffering a battering from the ferocious wind and with the rain being whipped into our faces but as we neared the bulk of South Head the wind seemed to push the front past us and by the time we reached the footpath leading down to Dimpus Clough there were even the odd glimpses of blue sky! The path to South Head farm had been roundly trashed by cows and rain and we slipped, slithered and skidded our way back towards Coldwell Clough and from there onto Bowden Bridge and home to a well deserved brandy coffee.
To view the full album please click on the link below;
https://www.facebook.com/media/set/?set=a.801685729847383.1073741844.597048676977757&type=1