27.10.14
Walking with; My Dad (Keith)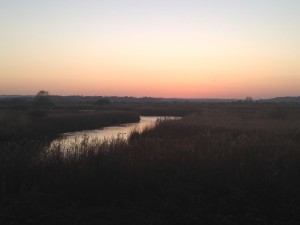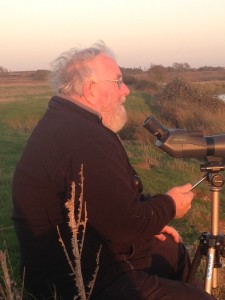 No visit down South to the places that still resonate as home twenty plus years after I left them is complete without a fish and chip lunch, a pint of local bitter and a wander around Rye Harbour with the old man! It's the outdoors equivalent of a warm hug and always makes me feel as if all is well with the world. Having been restricted in my recent wanderings my a nasty and persistent case of shin splints, it felt good to have the sea breeze blow away a few cobwebs and to stretch my legs once more.
The nature reserve at Rye Harbour is run by the Sussex Wildlife Trust and is the second largest area of shingle habitat in Southern England. It has a deliciously bleak feel to it, acres of shifting stone interspersed with clumps of Sea Cabbage and numerous scrapes and ponds which attract a diverse range of birds. When the wind hits and the tide is surging up the estuary there is a distinctly "end of the world" feel to the place….However as we loaded up the scope and began our postprandial perambulation it was unseasonably warm and sunny. We kicked off with a Skylark, a few Turnstones and numerous Oystercatchers before making our way round to the first of the five hides where we ticked off Gadwall, Wigeon, Teal, Little Grebes, Little Egrets and Cormorants. The walking between hides is flat and the paths have been upgraded so the walking was easy. Further hide stops revealed Greylag Geese, Shoveler, Tufted Duck and Curlew, almost all of whom were easily viewed from the modern, comfortable hides.
We finished the day in the early dusk watching numerous birds heading into the roosts at Castle Water, there were hundreds of Cormorants arrayed around the now skeletal trees and we were treated to a Marsh Harrier hunting low over the reedbeds just before the light failed. The area is well worth a visit if you're in this neck of the woods. As well as the ornithological interest, the nearby town of Rye is one of the Cinque Ports and boasts a host of historical attractions and plenty of good pubs and tearooms. I can recommend "The Inkerman Arms" as being a purveyor of excellent locally caught fish and chips, just the thing to provide you with the energy for an afternoon of birdwatching!