17-24.3.16
Exploring with; Jumeirah College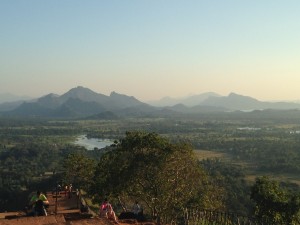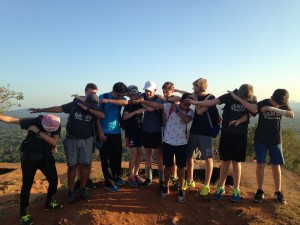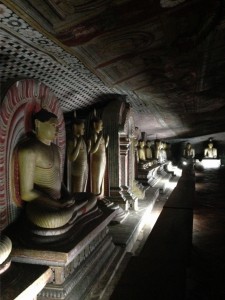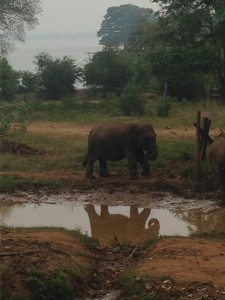 When the e-mail popped into my inbox saying "Anyone free to run a trip to Sri Lanka in a week's time?" it all seemed to good to be true! But it wasn't, and after a bit of calendar juggling and a few last minute flights being booked I had a day in Dubai's old town before picking up an excited bunch of college students and staff and heading off to the Democratic Socialist Republic of Sri Lanka.
First impressions were of an incredibly lush landscape of coconut palms and rice paddies as we headed north towards the hilltop fortress at Sigiriya. The fortress, known as Lion's Rock, is over 1500 years old and was built by King Kassapa who murdered his father to obtain the throne. It was a long, steep and busy climb under the boiling sun but the team kept on and were eventually rewarded with the magnificent viewpoints that the 180m high monolith affords over the jungles and lakes of the area. After a night in the Lion's Rock hotel and buoyed by some excellent Sri Lankan cooking day two saw us visiting the second cultural highlight of the trip, Dambulla Cave temples and the enormous Golden Buddha at the entrance. It was another steep, hot climb along a path populated by roaming troops of Monkeys. The temples themselves are caves housing numerous Bddha images and frescoes and with more amazing views over the lush interior. We stopped for lunch at a spice plantation for more excellent food and a tour of the different types of plant growing there including Vanilla, Cardamom and Pepper. We spent the night in a hotel looking down on Kandy Lake and across the water to The Temple of the Tooth.
Day three saw us white water rafting from Kithulgala. The route took us through some challenging white water fringed by tall, vine clad cliffs and gave us views of village life as we paddled on. It was a great experience and wore us out ahead of the long onward drive to Udawalawe where we were staying in a hotel that had previously housed the Pakistani and Kiwi cricket teams. Udawalawe is one of the Sri Lankan wildlife hotspots and after a morning visit to the Elephant Transit Centre we were taken on a jeep safari in Kithulgala Forest Reserve. It was amazing and we saw wild elephants, water buffalo, crocodiles, wild peacocks, a mongoose, Bee-eaters and any number of other birds. In the evening we were treated to a display of traditional Sri Lankan drumming and dancing which ended up with some of the kids joining in with real enthusiasm!
Our last base was to be in Tangalle on the Southern coast but en route we stopped at a rural school in Embilipitiya where the students played cricket and volleyball and helped to make a new badminton court for the local pupils to use. It was one of the real highlights and watching the students interact with one another and learn about each other's cultures was really rewarding for all concerned. Reluctantly we left and headed down to the coast where an evening walk on Rekawa Beach showed us Green Turtles coming ashore to lay their eggs (we had a real treat the next evening when one decided to beach itself and dig a nest right next to our restaurant). The next morning we did a beach clean on the same beach and attended a lecture by one of the conservation managers for the area. Our final day saw us stopping at the historic Dutch fort at Galle before making our way to the gridlocked capital, Colombo, and then on to the airport.
Sri Lanka is a beautiful country, lush, green, historic and filled with beautiful, friendly, smiling people. The wildlife is amazing and the food delicious and I can't wait to revisit it and explore further. Thanks to Camps for another great opportunity!