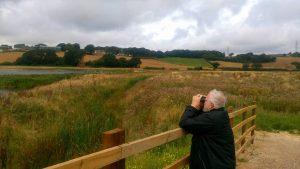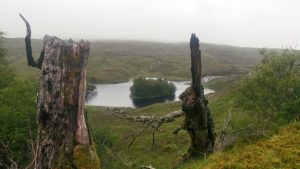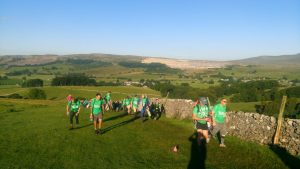 The blog has been somewhat neglected of late, but here is a quick update on what we have been up to during August and since I returned from Peru. September is looking like a busy month so we will do our best to keep the website up to speed.
The start of the month saw me working with RAW Adventures and Action Challenge on a mass participation Yorkshire 3 Peaks raising funds for Macmillan Cancer Support. I always enjoy Yorkshire 3 Peaks events and Macmillan is a cause close to my heart as they provided wonderful care for my Mum in the period before she died. We were blessed with beautiful weather and as I led the first group up Pen Y Fan it was already getting pretty warm! I spent most of the day perched on top of Whernside with superb views across Yorkshire and then over the Howgills towards the Lake District hills. I finished the day with a stint near the end providing support and encouragement for the last few, brave and determined participants.
The week after saw me in Scotland braving both the weather and the midges to make the trek from Kinlochleven to the Blackwater Reservoir. It was a seriously wild day, the rain came down in buckets, the streams were in spate and the paths turned into streams….proper Scottish weather! It's an area I'd be keen to return to and it's on the West Highland Way so that seems like as good an excuse an any!
A quick jaunt up to the Southern Lakes saw very different weather for one of my favourite half day routes. Up Wansfell Pike via Stock Ghyll Force then along the ridge line and up to Kirkstone Pass for a quick pint of refreshment and a bowl of chips. Back down the rough farm track that eventually leads to Stock Ghyll Force and then another pint in "The Unicorn".
Finally this week, after a bit of a turbulent time personally, it felt good to be back with my family in the village I grew up in, Crowhurst in rural East Sussex. My Dad is a keen ornithologist and I spent a few relaxing and restorative days walking through the countryside around the village with a pair of binoculars. We visited Filsham Reed Beds, Combe Haven Country Park and the RSPB reserve Forewood which was my childhood playground. September is looking busy already and we kick off this weekend with TrekFest The Peaks, I can't wait!!