17-18.9.16
Walking with; Ormiston College Team 3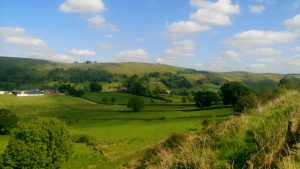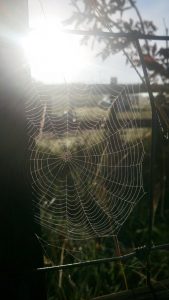 Whilst I can quite confidently say I know the rugged, wild Dark Peak like the back of my hand I have been a little guilty of neglecting the White Peak, it's gentler, more bucolic cousin. So, when Entrust booked me in to supervise Team 3 on this Bronze assessment it seemed like an excellent opportunity to rectify this oversight and get out and about in the area between Ilam and Longnor where the groups were starting and finishing.
We met the group at Ilam Hall, a nineteenth century stately home built for Jesse Watts Russell and now owned by the National trust and housing one of the more characterful Youth Hostels in the area. I skirted round to Hall Dale and followed it round until I reached Dove Dale and the River Manifold, I made my way along the banks to the Ilam Rock Bridge where I watched Trout in the river and checked the guys in. I spent the rest of the day lurking behind hedgerows, perched on hillocks and scanning the White Peak through binoculars….such is the life of a remote supervisor 😉
The team made good progress and after reaching Hulme End campsite set up camp and demonstrated good skills in both tent erection and cooking. It was a chilly start as the team set off towards Hartington, without doubt one of the prettiest Peak District villages and traditionally home to the Stilton making industry. There is still a cheese shop producing and selling excellent local cheese, I recommend the smoked Stilton!! I set up my stall above Pilsbury and watched the group as they made their way to the checkpoint before continuing onto the end point of Longnor. It was a pleasure to work with Team 3 who showed good skill levels, resilience and good humour in spite of tired feet and a few aches aFull album on Facebooknd pains. It was also a pleasure to spend time on a sunny day admiring all that the White Peak has to offer and I will definitely be paying it closer attention in the future.