26.9-1.10.16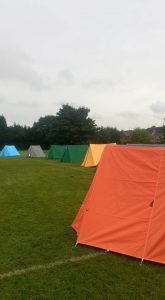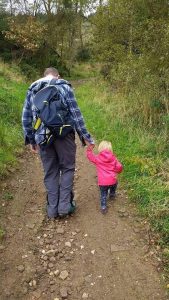 The season is slowly coming to an end but here at Come walk with me we are still staying busy with a wide range of different activities. We started the week down in Mansfield at Sutton Road Primary School where we were helping to deliver an Entrust Base Camp programme in the school grounds! Our team of instructors, ably assisted by teachers, teaching assistants and caretakers ensured that 70 odd kids enjoyed an adventurous and exciting two days. We made full use of the school fields to set up a fantastic base camp with the kids setting up their own tents and we then proceeded to teach firelighting skills, shelter building, team games and a wide range of outdoor skills including using a compass and identifying wild, edible food. By the end of play there were a bunch of very tired, but very excited kids and us instructors weren't a whole lot more lively….
…which was a shame as the very next morning I was waiting outside the Pen-Y-Ghent café in Horton in Ribblesdale for the Yorkshire 3 Peaks team from the DELL sales team and the other guides working with Lost Earth Adventures. Unfortunately for Team DELL the weather had decided it was not going to play ball and between Pen-Y-Ghent and Whernside it took a decided turn for the worse. Whilst the lure of the pub(s) proved too strong for some of the gang we still managed to sog our way over Ingleborough in the pouring rain and got the first group home and (not very) dry in just over 10 hours, very impressive especially given the inclemency of the conditions.
After all that excitement it was great to wind down on Saturday with Al and Erin in Macclesfield Forest. Erin showed great determination in walking and we were rewarded with some of Bollington's finest Lemon Buns…..a fitting and delicious end to another busy week!