10-17.2.17
Exploring with; Alfredo, Michelle, Ziad, Ziad, Mustafa, Mohammed, Alex, Niccolo, Nick, Nico, Adrian, Tima, Selina, Mabel, Janne, Aalysha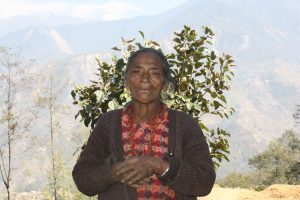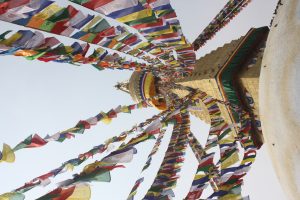 For a walker there can surely be no better country to visit than Nepal….it's the home of the Himalayas and one of the most stunning landscapes on the planet. So, when I was offered the chance to lead GIS Al Khalil's trip I jumped at the chance. We had a really diverse group with a real mix of nationalities including Canadian, Lebanese, Sudanese, American, Spanish, Danish and South African but the group all bonded together during the challenges the week set them and we had a fantastic time due in no small part to the amazing in country staff at The Last Resort in Naya Pul. The whole experience started with a nerve jangling 200 metre walk across a hanging bridge suspended above a gorge of crashing white water and home to Nepal's highest bungy jump (and before you ask….no I didn't)…We were housed in safari tents and the solar showers provided hot water and stunning mountain views, can't beat a shower with a view.
Over the course of an amazing week, we hiked to hilltop schools through villages where we met locals as they went about their daily business looking after their goats, chickens and Water Buffalo. We rafted on the Bhotekosi river and had a fantastic picnic on the beach. We abseiled off the bridge and then descended into the canyon rappelling down 40 metre waterfalls on our way down to the river. We practiced rock climbing, went and visited the school at Tyangthala and made the pupils Momos (amazing Nepalese dumplings similar to Dim Sum) for dinner. We finished our trip with a tour of some of the sights of Kathmandu including the Royal Palace at Durbar Square and the Monkey Temple. Everywhere we went there were still reminders of the earthquake that caused such devastation in 2015. Whether it was repairs still being made to the roads or the huge tent village incongruously sited next to the Hilton Hotel in Kathmandu. However in spite of this hardship I can't speak highly enough of the Nepalese people, everybody we met was unfailing polite and positive and friendly and they added greatly to the enjoyability of this trip. I am very fortunate that I'll be returning next week for some independent exploration of the area around the Annapurna Sanctuary. I genuinely can't wait!