Walking with; Highgate School, Thistly Hough School and Dulwich College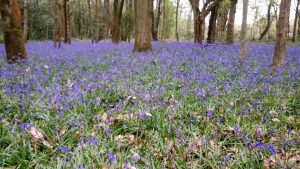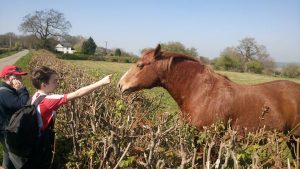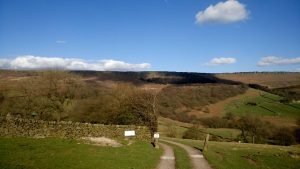 Well, it's taken a while to get the blog back up and running this season but as we've been so busy it's for all the right reasons!! The season has started with a lot of work on the Duke of Edinburgh awards and so far we have been blessed with sunshine on each and every practice. It started with Highgate School and BXM in the Dark Peak on a Silver Practice expedition. After a couple of days based at North Lees Campsite and exploring the moorland above Stanage Edge and around Higger Tor and the hill fort at Carl Wark the group completed a long day heading over to Upper Booth at the head of the Edale Valley. The teams worked well and developed the navigation and campcraft skills they had initially learned at Bronze level.
We followed that up with a Bronze training weekend with Entrust and Thistly Hough school at Standon Bowers Outdoor Education Centre in the heart of the Staffordshire countryside. Another weekend of stunning weather saw ten young people starting from scratch but through a combination of good instruction and perseverance ending the weekend being proficient in putting up and taking down tents, cooking on trangias, route planning and navigation. On our walk around the Standon Bowers area we came across beautiful Hawthorn blooms, village greens with red phone boxes and some friendly horses and curious cows.
Finally, it was down to the Ashdown Forest, beloved of A.A Milne and the inspiration for Winnie-the-Pooh's Five Acre wood, to complete a four day training and practice expedition with Aim High and Dulwich College. Yet more sunshine and blue skies greeted us as we hiked around the heathland, woodland and footpaths on the East and West Sussex border. The Bluebells were wonderful and the group quickly picked up the skills necessary to complete their practice expedition which took them across to the beautiful Blackland Farm.
We have a lot more D of E work to come this year and it is very satisfying and rewarding to see young people engaging with the British countryside and picking up a new set of skills that will hopefully bring them the same pleasure that it brings us here at Come Walk With Me UK.