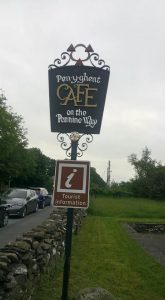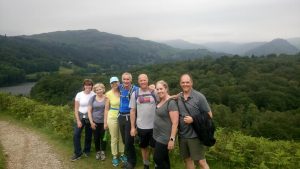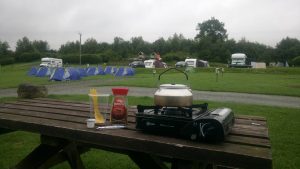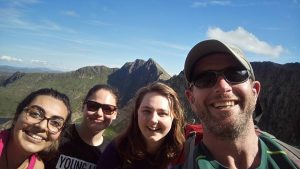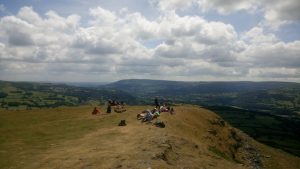 The blog has been shamefully neglected for two main reasons of late. The first is that we have been wonderfully, spectacularly busy showing people the fantastic outdoor experiences that the UK has to offer. The second, more shamefully, involved a cup of hot coffee, my computer and a wrinkle in my rug…..anyway, I am heading off to Ecuador on Tuesday with Camps International and Kennett High School so I thought I'd better update the world with what we have been up to here at Come walk with me UK.
We have done some great school camps down in the Brecon Beacons with walks up Table Mountain, Cribyn and Fan-Y-Big, some canoeing on the Brecon Canal and some awesome gorge walking. It's a beautiful and underrated part of the world that sees less visitors than Snowdonia and whilst it might not have the lofty peaks of Snowdonia the views from the hills are stunning. We had a great Yorkshire 3 Peaks with Lost Earth on one of the hottest Saturdays of the year and I took round my two youngest ever walkers, a ten year old and an eleven year old who completed the challenge with their Dad. Some lovely walks in the Peak District and around Grasmere with private clients were blessed with some unusually glorious weather and our busy D of E programme has taken us every where from Wiltshire to Gordale Scar. Snowdon with the fundraising teams from Birmingham, Loughborough and Warwick University was followed by more days at Standon Bowers building bridges, climbing on assault courses and caving….so whilst the blog may have been quiet, we certainly haven't been!!
As previously mentioned, I have a few days of down time now before heading off to Ecuador! September will be another busy month too with us helping out at mass participation events in The Peaks and The Cotswolds, not to mention a couple of private clients from the US, a charity Yorkshire Three Peaks with Action for Children, the tail end of the D of E season and a week's holiday on the Pembrokeshire Coast. 2017 has been a great year for us so far, hope to see you out on the hill sometime soon!