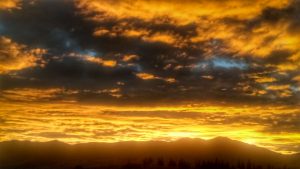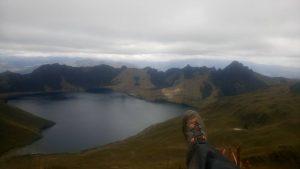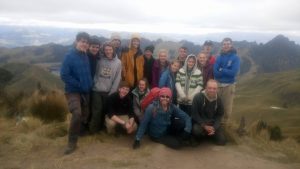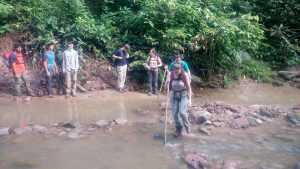 One of the most amazing things about working in this fantastic industry is some of the opportunities for travel that it affords. I have worked with Camps International for a number of years now and been fortunate to work with some amazing young people in countries as diverse as Uganda, Borneo and Peru, this year for the Summer expedition I headed back to South America to visit the fascinating country of Ecuador. For a small country it packs a lot in, the landscape ranging from Amazonian rainforest to Andean mountains and the magnificent snow-capped volcanic peaks of Cotopaxi and Cayambe. The students were scheduled to visit five different community based camps where they would engage in voluntary work to benefit the communities that were hosting them and we were then scheduled to finish our month long adventure with a trekking expedition in and around the Lake Mojanda area just above Otavalo and it's famous market.
What an experience! We started in the Esmereldas area, staying in rural camps in Chancama and Chura, both small villages fringing the eponymous river. The locals in this part of the world are descendants of African slaves and this, plus the lush jungle, gives the area an almost Caribbean feel. The students worked on construction projects in the local school and helped with the building of a new community Health Centre, as well as painting school desks and building a mini grandstand next to the football pitch in Chancama. On the Friday night, shortly before we discovered a pair of Scorpions in the long drop loos, the locals slaughtered a pig and we got involved in a very competitive tournament with the animal as the prize……we may not have won but we gave it a damn good try in incredibly hot and humid conditions. We enjoyed a Marimba dance display in the local square (usually used for drying cocoa beans), tried our hands/feet at Salsa and practiced our Spanish during a lesson with Iris! The butterflies were amazing and almost compensated for the particularly ferocious mosquitoes!
After Esmereldas we spent a night in Tumbaco on the outskirts of Quito before heading into the heart of the Amazonian jungle and staying in the Don Biki Camp, another beautiful setting on the banks of another river. The wildlife here was equally challenging as we saw Coral Snakes and some of the most impressively super-sized bugs I have ever encountered, it even put Borneo to shame. Here we received traditional tattoos using plant dyes, fired blowpipes and threw spears, ate fish cooked in palm leaves and worked on a path building project. We played the locals at Ecua-volley, an Ecuadorian version of volleyball and then undertook a very muddy trek through the jungle with an Amazonian guide to our second Amazon camp set on a beautiful ridge in the jungle. Chilly Urku was a great, laid back camp where we all slept in hammocks, worked on murals in the school, built toilet blocks and undertook a further, more adventurous jungle trek, a proper "off the beaten path" experience. The view from the ridge of an unbroken swathe of rainforest was magnificent and even better when you got to watch the sun rise slowly over it.
Jungle time over and we headed to the mountains and a dramatic drop in temperature and landscape. En route we stopped at the amazing market at Otavalo where numerous artisans and craftsmen and women sold an amazing array of blankets, ponchos, textiles and other souvenirs. It felt strange being in a major town again after so much time in small jungle villages! The view from our camp in Cayambe was the eponymous volcano and whilst it was cold and dusty we enjoyed having the camp to ourselves, played a lot of cards, ate a Guinea Pig or two and worked on building mud walls and water storage containers. We also did a preparatory trek up onto Cusin, a smidgin beneath 4000m which was ideal preparation for our last week which we spent trekking. On the first day we had a relatively straightforward to Cochasqui and a beautiful campsite situated above a complex of pre-Incan Pyramids the tops of which were grazed by a collection of Llamas and Alpacas! The next day took us down to Lake Mojanda, a spectacular lake situated in a volcanic crater and ringed by a collection of volcanic peaks. We started with Cerro Tolillas, the next day saw us on some steep and rocky scrambles up Cerro Negro and on our last full day in Ecuador we ascended Fuya-Fuya topping out at exactly 4300m.
I was lucky to have such a fantastic group of students to travel with and lots of support from the teachers, Johnny and Laura who travelled with me. Ecuador is a country of contrasts with some parts of it reminding me of the Alps, other parts of the Lake District and then at the other end of the spectrum the lush, dense greenery of the Amazon jungle. The people were friendly, the travelling easy and I feel very privileged to have completed another great adventure with Camps International.