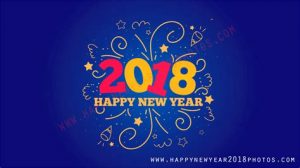 HAPPY NEW YEAR ! Well, it's 2018 and I am not long back in a cold, wet and windy England after our last expedition of the year which took us to Cambodia with Camps International and twelve great students from a couple of colleges in Adelaide, South Australia. 2017 was an amazing year for Come walk with me UK. The December trip to Cambodia was the second expedition of the year in a country that I am growing increasingly fond of and we also ran expeditions to Nepal, Ecuador and Kenya with Camps International over the course of the year. In addition to these I was lucky enough to undertake a personal trip to Nepal which included the trek to Annapurna Base Camp, my first Himalayan trek and a genuine lifetime highlight. Nepal is such a fantastic country with scenery unsurpassed anywhere in the world and some of the warmest and friendliest people I have ever had the privilege to meet and work with. I am very fortunate that I will be heading back there in February for another work trip, I genuinely can't wait!
Exciting and rewarding as our overseas trips can be, the bread and butter work for Come walk with me is here in the UK and we have had another fantastic, busy, diverse and challenging year here at home! Our D of E work has taken us from Ashdown Forest to The Cotswolds and from Cannock Chase to Stanage Edge, we have met some amazing young people and been proud to have been a part of their personal development and hopefully helped to inspire them to spend more time in the outdoors in the future. We have worked on some amazing challenge events on Snowdon, around the Yorkshire 3 Peaks and in the Cotswolds and were fortunate enough to be able to guide visitors from Canada, the USA and Israel around some of the finest spots the Lakes and Peak District have to offer. We spent a couple of great weeks in the Brecon Beacons working on multi activity camps and doing some wonderful hillwalking and I managed to fit in a bit of personal walking along the beautiful Pembrokeshire Coastal Path and in the Ennerdale Valley.
Working in this industry I get to meet so many amazing people but I owe special thanks as always to John and Wendy at Entrust, Leigh and Ben at BXM Expeditions, Jacques and Perry from Aim High, Kate and Ross at RAW Expeditions, Sam at Al Fresco, Matt and Ady from Lakeland Mountain Guides, the teams at Maximum Adventure and Carnegie Great Outdoors, Sharon, Lainey and the team at Camps International, Ieuan and Gemma from School Camp, Cath at Peak Walking Adventures, Jon at Applied Expeditions and, of course, all our lovely private clients, friends, Facebook followers and supporters, we wouldn't be where we are without you!