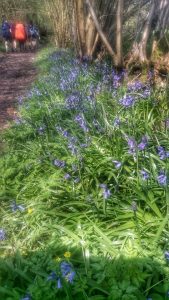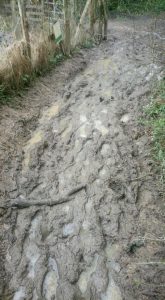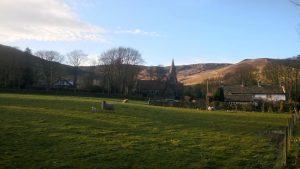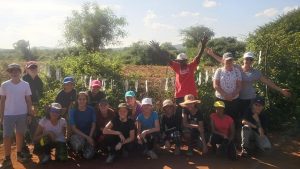 I start every year with the very best of intentions when it comes to blogging and yet here we are a long way into the year and it's a good couple of months since I have managed to provide an update on what has been a great start to the year here at Come walk with me UK. I was very fortunate to squeeze in one more overseas trip with Camps International reuniting with an old friend, Simon Major, and his school from Dubai on a week long trip to Camp Tsavo in Southern Kenya. As always we were well looked after by the amazing local staff and thoroughly enjoyed a range of activities from working on community projects in the local school to hiking in the Marungu Hills, building Elephant deterrent fences and enjoying a safari in Tsavo East with some wonderful views of Elephants and Giraffes although the Lions managed to elude us on this occasion.
Back in the UK D of E season is already in full swing. One of the great things about working on the D of E expeditions is the diversity of participants and their backgrounds and the fact that regardless of this they all work towards the same award. I have been very lucky with the groups I have had so far this year and have explored the Dark Peak (in unbelievably torrential rain), the Staffordshire countryside (in unbelievably muddy conditions 😉 ), Ashdown Forest in Sussex (home of Winnie the Pooh) and, for the first time last week, The Chilterns where we were treated to beautiful native Bluebells, blue skies in the day, a thunderstorm of epic proportions at night and the inspiring sight of flocks of Red Kites, a bird once on the verge of extinction, wheeling over head!
This year is already shaping up to be our busiest yet, the next couple of weeks see us in Staffordshire, doing a reconnaissance mission on the first half of the West Highland Way and then heading to Snowdonia to take on Tryfan and Snowdon herself…..hope to see some of you on the hill soon….and promise I'll try and stay on top of this damn blog from now on!!