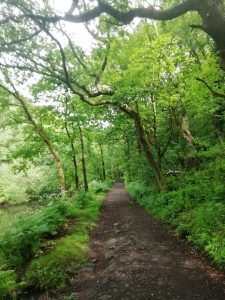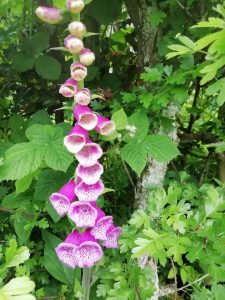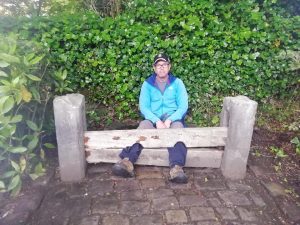 One of the things that we are hoping to do next year is run a series of shorter, "close to home" midweek walks and in my attempt to get out and about even more this year doing the reccies for some of these has been very enjoyable. I am continually amazed at how many great walks there are within the boundaries of metropolitan areas and this walk is within the boundaries of Bolton but the vast majority of it feels as if it could be in the heart of the countryside.
Jumbles Reservoir is a relative newcomer by reservoir standards having been completed in 1971. The walk starts following the shoreline and we had good views of Great Crested Grebe, Mallard, Canada Goose and Black Headed Gulls. It's been a wonderful year already for wild flowers and this walk proved no exception with Common Bistort, Red Campion, Forget-me-not, Foxgloves and Speedwell all much in evidence in the steep sided Bradshaw Valley. Leaving the reservoir behind we found ourselves in the small settlement of Turton Bottoms before climbing up past the old chimney of Old Russia Lodge Mill for some lovely rural views.
A second reservoir was passed in the form of Wayoh reservoir, almost a century older having been completed in 1876 just outside Edgeworth and then we made our way through the attractive village of Chapeltown complete with it's original stocks and village cross. We continued onto Turton Tower crossing an unusual castellated bridge over the railway. According to legend the owner of the land demanded that the bridge over the line running through his property was decorated in the form of a castle and the engineers complied. Turton Tower itself is a very impressive spectacle with a stone tower house built in the 1400s being attached to a manor house which was updated in both Tudor and Victorian times. There's a beautiful garden and a tearoom serving excellent Treacle Tart and it makes a lovely stop off en-route. Leaving the tea room well fed and caffeinated we passed a World War 2 pill box before descending through a buttercup flecked meadow back to the far shore of Jumbles Reservoir which we followed round to the carpark.
This isn't a walk that scales great heights or is of a challenging distance but it's a walk that packs in a lot of natural beauty and history. It's the kind of walk that you feel lucky to have on your doorstep and the kind of walk we are going to be offering a lot more of during the forthcoming year.