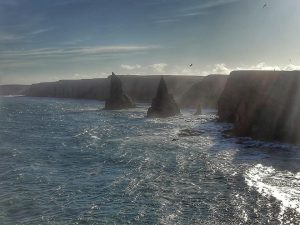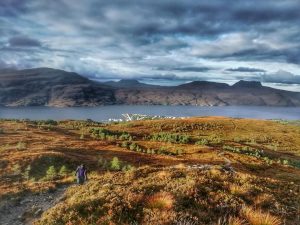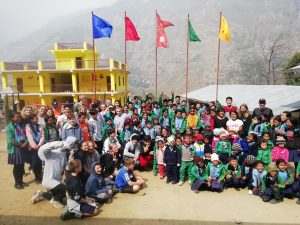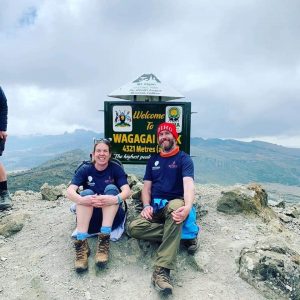 Well…..where to start…..? 2020 was due to be our busiest year ever, twelve months of exciting adventures, of high profile fundraising events, weekends of Duke of Edinburgh and overseas trips to the Andes and North Africa….and then came Covid and the whole world spun on it's axis and by the middle of June, when I was due to be leading a group of ex-servicemen on Mount Toubkal, I was working in a care home/Community hospital with patients with dementia and terminal illness. Not quite what we had planned. So, 2020 hasn't been the year Come walk with me Uk was due to have, but it has been a year when I have learned a lot about myself, gained a firm sense of perspective and realised just how fortunate I am to (normally) have a fantastic job doing something I love. We have big plans for 2021 but in the meantime, on reflection 2020 wasn't all bad…..
In fact it started with a fantastic expedition to Mount Elgon in Eastern Uganda with Tribal Tracks and a team of trekkers from the 40tude Colon Cancer charity. Elgon is an extinct volcanic peak on the border between Uganda and Tanzania and the highest peak, Wagagai, stands at the memorable height of 4321m. We had decided to take on the longer, more challenging route from Sipi which saw us hiking for five days with a brilliant support team of guides, rangers, porters and cooks. We have worked on trips across East Africa and it's a fantastic location but Elgon is definitely my favourite. After a couple of weeks back in the UK that included some walking in the Clwydian Hills and along the Welsh coast, and with rumours of a dangerous new virus coming out of China, it was off to Nepal with Camps International and Dubai British School. We had a fantastic week there of adventuring with hiking, white water rafting, orienteering challenges and canyoning and then we got home and the scale of the pandemic became clear and that was the end of our client facing year….
However, when the legislation allowed, we managed to get out and about and have even developed a range of new walks that we are going to offer next year. We explored new areas, in particular the Forest of Bowland and the Pennines, and learned to appreciate some of the walks on our own doorstep. We learned to appreciate the wildflowers and birdlife in our gardens and on local walks and even managed to see two deer ten minutes walk from the house during the first lockdown. We went on reservoir walks, woodland walks and moorland walks and found hidden gems like Healey Dell, the Cotton Famine Road and Ribchester. We missed pints in country pubs, but enjoyed picnics and "brews with views" and learned about the ancient and modern history of the areas we visited and we planned routes that we are excited to share with you guys in 2021.
We also were fortunate enough to be able to travel between lockdowns and made it up to Scotland where we explored the North Coast 500, without doubt one of the most beautiful areas of the whole United Kingdom. There were fantastic coastal walks to the Duncansby Stacks and a brilliant ascent of Britain's Northernmost Munro Ben Hope. There were wild camps on beaches and lochsides and plans for further explorations in Torridon. It's an amazing area and one we are proud to offer as an expedition from next year. So, it hasn't been the year we had planned, it hasn't been the year anyone had planned but it hasn't been a complete disaster. I got my knee fixed up, we discovered some stunning walks, and regained our hunger to get outdoors. We've made plans for 2021 and we are looking forward to it, to getting out there again, to showing you guys some of the beautiful countryside we have here in the UK and to some more epic overseas adventures. We hope you will be able to join us!