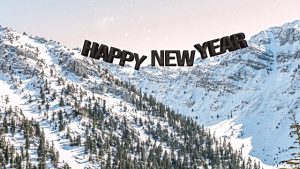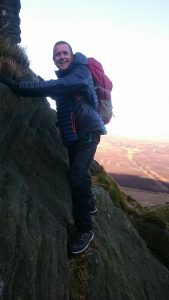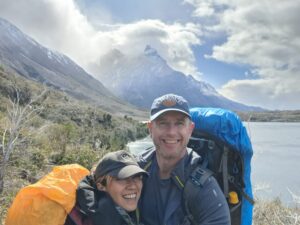 HAPPY NEW YEAR! Here at Come walk with me UK we hope that 2023 has started with a bang and that the plans you have for the New Year (we don't call them resolutions anymore) are pointing towards an exciting and productive twelve months. We are really looking forward to a busy time after a very successful 2022 that saw the outdoor industry finally begin to shake off the Covid hangover that had lingered for so long. The diary is already starting to look pretty full and we are excited to be busy both in the UK and working on overseas trips which this year include Kenya, Morocco and Greece. We will be spending a lot of time in Scotland working on the West Highland Way which is always one of our favourite walks. The Duke of Edinburgh award is back with a bang and the challenges and rewards of working with young people in the outdoors are an integral part of our year particularly when we get to do it in a range of diverse and beautiful locations including the Ashdown Forest, Brecon Beacons and the Peak District, on our doorstep and the UK's first National Park.
So, as you can see 2023 with Come walk with me UK is already shaping up to be a busy year for us, but we still have spaces. So, what can we offer you in terms of an adventure for the New Year!?
PEAK DISTRICT
We know the Peak District like the back of our hand. It is right on our doorstep and the National Park we have been working in the longest. Explore the Great Ridge and ancient hill fort of Mam Tor from the pretty villages of Castleton or Edale. Walk a section of the legendary Pennine Way. Explore Kinder Scout, where the famous trespass launched the "open access" movement. Wander the moors above Lyme Park famous as the home of Colin Firth's Mr Darcy in Pride and Prejudice. Enjoy gentler, family friendly walks along the many miles of canals or old railway lines that criss cross the park. Discover quaint country pubs and tea rooms selling delicious homemade cakes. The Peak District really does have something for everyone.
LAKE DISTRICT
One of the most beautiful parts of the UK and an area we have done an increasing amount of work in over the last couple of years. Climb Scafell Pike, the highest mountain in England. Visit Wordsworth country with a walk between his two houses in Grasmere and Rydal. Undertake one of the classic Lakeland horseshoe routes or simply enjoy a picnic by a beautiful remote tarn. Whatever your Lake District goal we can help organise it for you.
WALES
In 2021 Ian walked the entire perimeter of Wales starting with the Offa's Dyke footpath and then following the Welsh coastline all the way back to Chepstow, so it's fair to say we know Wales well. There's some great multi day walking around the Llyn Peninsula or Anglesey. Maybe you want to climb Snowdon/Yr Wyddfa, there are plenty of different ways up. The Brecon Beacons has some fantastic walking and beautiful waterfalls or try the iconic peak of Tryfan or the wilder and quieter Carneddau. And that's without even mentioning Pembrokeshire, probably our personal favourite of the lot!
SCOTLAND
Whether it's Munro bagging, walking the West Highland Way or exploring the Border country with it's turbulent but fascinating past, Scotland is the perfect trip for outdoors lovers. Ben Nevis is the loftiest peak in the UK but there is so much more. From Wild Camping on the North Coast 500 route to Haggis, Neeps and Tatties with a wee dram in stunning hotels, it really is a country with something for everyone.
THE BEST OF THE REST
If you are new to long distance walking the Avon Valley Way is a perfect introduction, at 35 miles and with little in the way of serious ascent it winds it's way through some bucolic English countryside and visits pretty villages and towns along the way. The Forest of Bowland has many similar attributes to the Peak District but tends to be much quieter and intersperses the wild moorland with farmland and plenty of history from the Romans to the Brontes. The Pennines again tick the box for wild, moorland remoteness with some fantastic walks and near guaranteed sightings of Grouse.
OVERSEAS TRIPS
We are looking at launching some overseas options in late 2023/early 2024 and are looking at the areas we know best in East Africa. Mount Elgon in Uganda is a superb adventure, trekking in remote highlands, through jungle and across the rim of an enormous caldera to the peak at 4321m. Mount Kenya is an icon, a whole country is named after it and it provides a tough challenge with some excellent wildlife spotting opportunities en route and some incredible native vegetation on the ascent. Mount Mulanje in Malawi is known as the island in the sky and is a real mountain experience that, unlike many of the better known East African mountains, you will often have to yourself. It's a challenging peak with a mixture of slabby rocks with real exposure and more traditional hiking paths. We are also looking at the Atlas Mountains in Morocco where there is some of the best walking on the continent not to mention Mount Toubkal, the highest peak in North Africa.
Wherever you choose to go you will always be accompanied by our expert, qualified and insured guides. The team here at Come walk with me UK are chosen for their knowledge and expertise of the areas they work and walk in and we are delighted to have maintained a five star rating on Tripadvisor since we opened. So whether it's a personal challenge, a corporate day out or a charity fundraiser we are the perfect company to choose for all of your walking and adventure needs in 2023!