1.2.13
Walking with; Nobody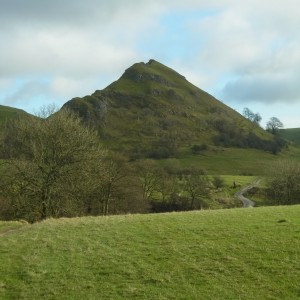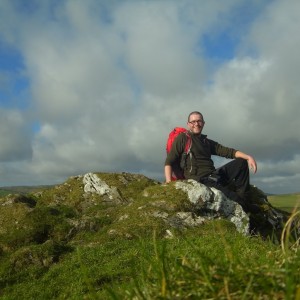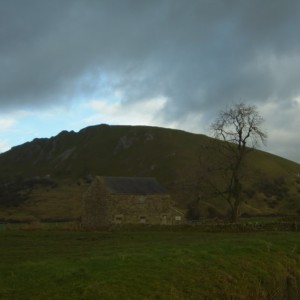 Sometimes in the hill walking community we naturally assume bigger is better, but that isn't always the case. As the husband of a wife who measures in at a less than towering 5 ft 2 and as a fan of the brand of wing wizadry Shane Williams bought to the Welsh rugby team, I am more than aware that the best things often come in small packages…….which leads me neatly to a three hour walk with no peak above 425m which was one of the best I've done in a while!
I parked in the tiny hamlet of Hollinsclough. The 1851 census listed 400 residents living there, but I'd be surprised if there were more than a tenth of that now and apart from the school there were few signs of life. I followed the path leading towards Glutton Grange before striking off up the steep slopes of Parkhouse Hill from where I was able to watch a Buzzard circling ever higher on the thermals. Shutlingsloe is nicknamed the "Cheshire Matterhorn" and I would argue Parkhouse Hill should definitely be in line for the Staffordshire version of that title. Both Parkhouse and Chrome Hill are part of a Carboniferous reef and from the valley floor you can clearly see how the reef must once have run. The views from the top were stunning in all directions and well worth the ten minutes of steep scrambling it took to reach the top. I descended down the rocky spine which involved lots of hands on the ground and the occasional quickening heartbeat, but reached the valley floor in one piece and continued on to Chrome Hill.
The summit of Chrome Hill was a great spot for lunch with views across to the village of Earl Sterndale and down to Dowall Hall and again, for a short ascent, the views were breathtaking. The path follows the craggy spine of the hill before descending onto a permissive path that leads round to Booth Farm where I left it and headed up the muddy slopes of Hollins Hill to follow another path running along the spine of the hill adjacent to farmland before dropping back towards the village. Just before crossing the Dove, a sign warned me of a weak bridge and a notice from the Parish Council informed me that the bridge and path would be closed from February 4th until further notice and that there is no alternative route which would necessitate a very long reverse journey.So, as of today I don't think I'd be able to replicate this walk for some time…..shame!
To view the full album, please click on the link below;
https://www.facebook.com/#!/media/set/?set=oa.333819363403642&type=1