5/6.3.14
Walking with; Graham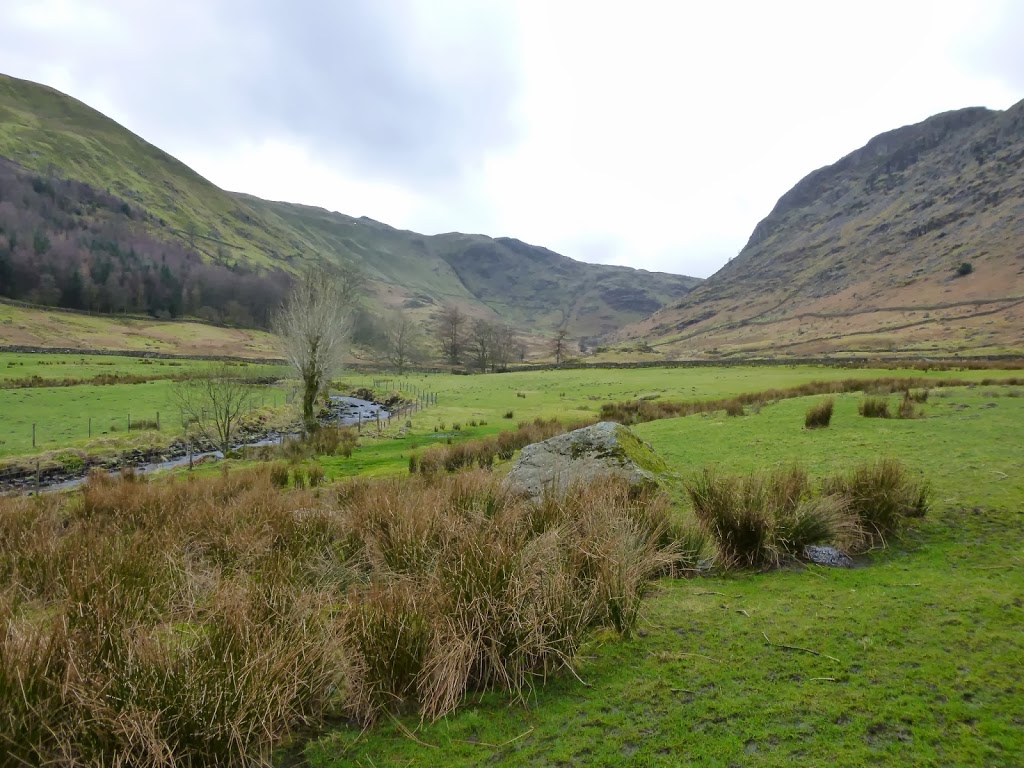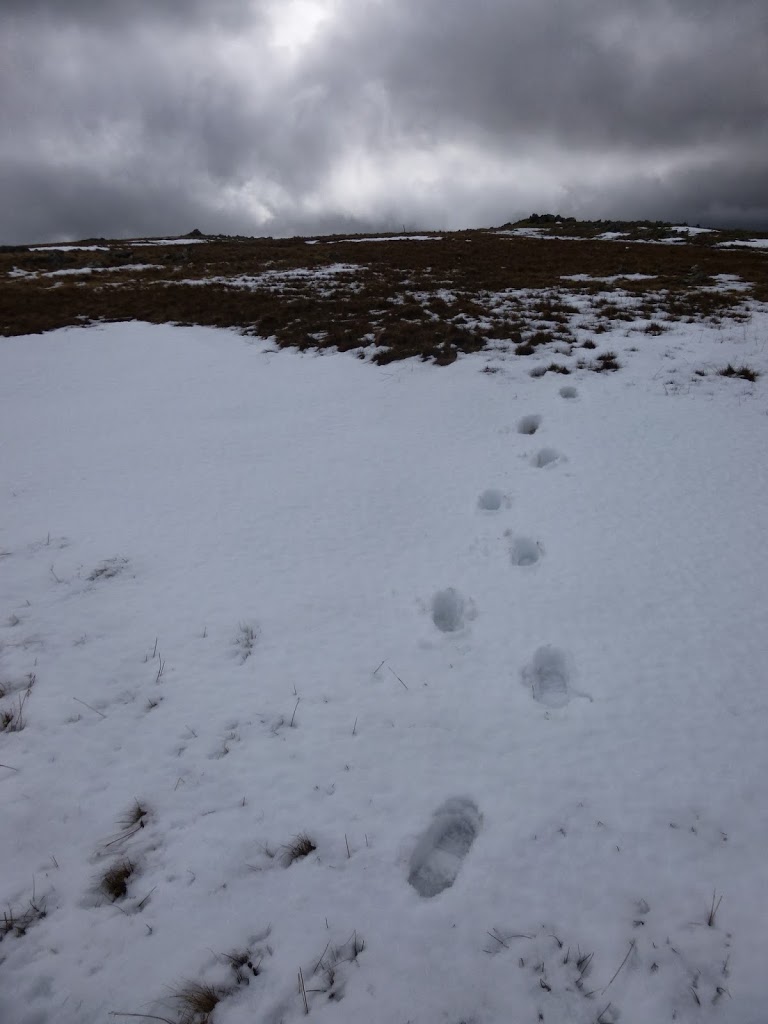 I have a tee shirt somewhere that bears the motto "Better a rainy day on the hill than a sunny one in the office" and it is a philosophy that I have strongly adhered to over the last few years, taking everything Mother Nature can throw at me and still smiling! However, there are the odd few occasions when it can be a bit of a struggle to feel the love, even with the alternative being the suit and tie 9-5…..
Day one got off to a niggly start when United Utilities had the temerity to charge me £7 to park on the muddied patch of waste ground at Steel End, to be frank, it's a bloody cheek. None-the-less it was a decent day and as I followed the path along Wyth Burn away from the road I eased into the walk enjoying the steady climb toward the snow capped Greenup Edge. I was using a 1:50000 scale map as I am trying out the different scales as part of my ML training and the lack of fine detail was noticeable as I followed a deep ghyll up towards Ullscarf. On the map there were only two streams shown whereas on the ground it was more than twice that…..still I made the summit of Ullscarf and crunched through the untrodden snow along the ridge line. I descended across more untouched snow fields to Standing Crag and then followed the seemingly unending fence line that whilst not appearing on my map appeared to run parallel to the marked right of way. The path junction I'd identified as a tick feature never appeared and pretty soon I was scanning the featureless, bleak, boggy marsh for a fix on where I was, eventually I decided that rise ahead of me was High Tove and that the fence line had effectively become a path in it's own right, albeit one unmarked on the larger scale map. It was unpleasant underfoot, each step sinking deep into the mire and sapping the energy and as soon as I made the trig at High Seat I decided I had had enough. I headed off the top and across more unforgiving marsh before making the knee crunching descent down Middlesteads Gill to the Thirlmere shore path from where it was a good 40min stroll back to the car and then onto the Windermere YHA, confusingly not in Windermere, but warm, friendly and serving Jenning's ale…..
"Put Wednesday behind you and move on I told myself….." Thursday was grim, proper low cloud, relentless drizzle that soaked through everything and negligible visibility. I made my way up Wansfell Pike, played around with my rope, bit of abseiling, belaying my rucksack etc, before the greyness became too oppressive and I made my way back down to Ambleside for coffee and warmth. It wasn't over yet…….I'd arranged via Facebook to meet Graham ( who goes by the web name Bearded Mountain. Man http://www.beardedmountainman.com/) for a night nav. If I wasn't an aspiring ML there'd be no way on earth you'd have dragged me out of The Golden Rule or The Mortal Man on a night like this with little to see and clothes starting to smell like a damp Retriever….but there you are, Loughrigg it was. Three hours of splashing through bogs seeking out ring contours, stream junctions and tiny tarns and sharing experiences of ML training and assessment meant the drizzle and gusty winds went almost unnoticed. Social media has been a very useful tool as I pursue my goal of becoming an ML and generous people like Graham who are willing to share their time and experience represent all of what is good about the outdoors community!
To view the full album please click on the link below;
https://www.facebook.com/media/set/?set=a.842344012448221.1073741853.597048676977757&type=1