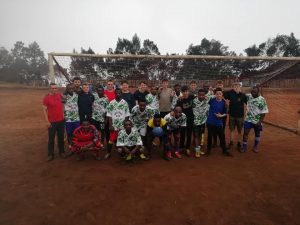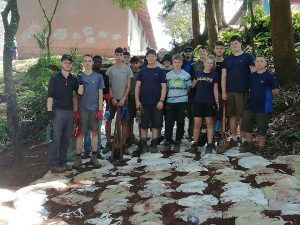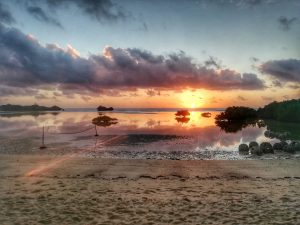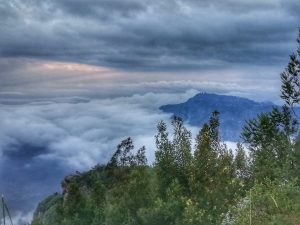 I had had my appetite for Tanzania whetted in February when I had a short visit with Camps International to the Moshi region so was very excited to be heading back there for the Summer for an extended trip with Camps International (again) and 33 boys from West Hill School in Stalybridge. The Summer expedition was, as always, a true life changer for all the participants and the students engaged in community visits, project work, wildlife spotting, trekking and lots of football! Even though we had some epic journeys we still only saw a small amount of the country but wherever we went we were greeted with cries of "Jambo" and a hugely friendly welcome, the Tanzanian people truly made us all feel welcome wherever we went.
After a long journey and a night in the Key's Hotel in Moshi we headed to our first camp at Ndarakwai, a real African bush camp at the end of an ever narrowing dirt road. In camp we had to keep an eye on the Baboons and Vervet Monkeys who were always on the look out for an easy meal and we had wonderful views towards Mount Meru in the distance. We had a game walk where we got very close to Giraffes, Warthogs and Zebras and we worked on a project making paper from Elephant dung for the local community to sell. We had an afternoon of bushcraft and visited a local Masai compound, it was a sobering visit seeing the desperate poverty of some of the locals. We left the camp reluctantly for our first safari drive in the Arusha National Park where we saw huge flocks of Flamingos in addition to herds of Zebra and lots more Giraffes. Our second camp was just outside Lake Manyara and it was here we got really stuck into the project work with the team volunteering at a local nursery school where ground was cleared and foundations dug and filled for a new classroom. The students worked unbelievably hard in challenging heat and did themselves proud. In the evenings we played football with the locals on a pitch in the heart of the Rift Valley and watched the local Masai tribesmen driving their herds of cattle past Vultures on the field behind the goal. We finished our stay at Manyara with a visit to the wonderful Tarangire National Park for our second safari of the trip. The wildlife here was wonderful and the park had a much more open feel than Arusha. It was studded with spectacular Baobab Trees and we saw yet more Giraffes, families of Elephants, hundreds of Zebras and Wildebeests and even a pair of languid Lions lazing under a tree near the Elephants. It was a magical place and had a real "African" feeling.
We left Manyara and headed back towards Moshi to Kiboloroni where we spent the next week working on hard on a number of projects at Mnazi Primary School. Concrete was mixed, sand sifted, floors laid, murals painted and we had some lovely interactions with the local kids. One of the highlights was an afternoon of sports coaching where our students played football, rounders and rugby with hordes of excited locals. During our time at Kiboloroni we also visited a local family where we podded beans, fed goats and tried a delicious beef and savoury banana stew, took part in a talent contest and visited the market at Moshi. Our next camp was just up the road on the edge of the Kilimanjaro National Park at Kidia. It was a very different environment, cooler and greener with Banana plantations and Coffee plants. We had magnificent views of Kili itself, camp fires at night and did plenty of walking. Our project work there involved working on a soil erosion prevention programme at the local primary school and then an afternoon at a tree nursery repotting seedlings.
The journey to the Usambara Hills was a long one but showcased some of the lovely Tanzanian countryside. As we left the plains behind and started to climb into the hills the landscapes changed again and it was clear why this area is so well known as the agricultural heartland of the country. The roads got rougher and narrower and eventually we arrived at the wonderful Mambo View Point, a beautiful camp with stunning views perched on a precipitous outcrop, it was simply beautiful. At Mambo we ate delicious food (samosa, mandazi, beef stew), admired the sunsets, sunrises and cloud inversions, trekked through the clouds and the jungles, saw Chameleons and cosied up by night next to log fires. We saw beautiful waterfalls, fields of potatoes and huge vistas of plains, ridges, lakes and hills. It was very difficult to leave such a special place but the lure of the Indian Ocean was strong and after another epic journey we found ourselves at our final destination, Camp Tanga, a palm fringed paradise on the beach. There was time for more football, working on mud huts, wildlife walks where we saw starfish, urchins, anenomes and many more, volleyball in bath warm water and sunsets to remember. It was a lovely place to finish off a very memorable month.