IDEAS FOR ISOLATION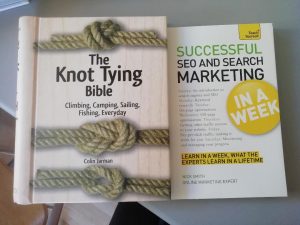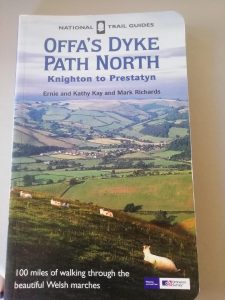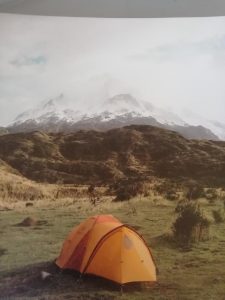 If you are an outdoorsy kind of person, as we are here at Come walk with me, then the idea of an enforced period of isolation inside your home is apt to fill you with horror. The government currently are advising the general population to stay inside with one period of exercise a day outdoors permitted. Bearing these restrictions in mind we have come up with some ideas to help keep you all mentally and physically healthy. Hope you enjoy them 😊
PLAN FOR THE FUTURE
Half the fun of an outdoor adventure is the planning, and there's no better time to commit to planning something special than now. Whether your preferred method of planning is laying out an OS map on the kitchen table and settling down to work with a Sharpie and a brew or using the many weird, wonderful and inspiring resources that the online world has to offer, it's the perfect time to think about the whens and wheres of that project you've been thinking about for ever!
I have been thinking about trying to plan a walk around the whole perimeter of Wales for a number of years now. It's a significant undertaking in terms of time and logistics, but I now have piles of maps, guide books and tomes of Welsh history to pour through and start nailing down the specifics. It's an exciting opportunity.
APPRECIATE YOUR LOCAL SURROUNDINGS
I am locked down at my girlfriend's house in the suburbs of Westhoughton, an initially unpromising environment for a lover of the outdoors, and yet over the course of yesterday I saw many things that led me to appreciate the area I am in. As I was drinking my morning coffee in the kitchen I looked out into the back garden and saw Coal Tits, Blackbirds, Wrens and the first Greenfinch I have seen in over a year. The sun was shining and I saw a Small Tortoiseshell butterfly on the Dandelions.
Later on I combined my daily allocation of local exercise with a trip to the chemists to collect a prescription. I plotted a route through Hall Lee Bank Park, a small wooded valley next to the Railway station. As I walked through the woods (making sure to keep an appropriate distance from the few other walkers), I watched a Grey Wagtail flit along the stream, I listened to a Woodpecker drumming in the distance, smelled the aroma of the first shoots of Wild Garlic and enjoyed the early flowering Wood Anenomes, all this in an urban park, half a mile from lockdown.
LEARN NEW SKILLS
Time is a gift that most of us rarely have in our day to day lives anymore, if you are socially isolating or in lockdown it becomes something we have an abundance of. I am trying to improve my knot tying skills, I have always had a fascination with knots and now I have the time to practice a wide array, hampered not by a lack of time but only by my fat fingers! We will also be digging out that book on SEO bought many years ago and that has subsequently sat gathering dust on my bedside table ever since…..
But there are a plethora of other things we could be doing; Brushing up on an old language or learning a new one, picking up a pencil and pad and trying a sketch or two, getting Photoshop and enhancing some family or holiday snapshots, baking a loaf of bread or trying a new curry recipe, the only boundaries are your imagination. So, use this time wisely and come out of it being able to do something you weren't able to before the virus struck ! 😊
STAY FIT
We all know what it's like after our "self imposed" Christmas lockdown, that sluggish feeling after too many hours on the couch, too much booze and too many snacks….it's easy to fall into that trap, our coffee and biscuit consumption have spiked over the last week! However, we all know how hard it is to get back that fitness and shed the extra pounds that an imposed period of time out of the gym or away from the hills have robbed us of, so it's super important to stay on top of things. We are (currently at least) allowed a daily period of exercise, so make the most of that whilst being responsible and following government guidelines. However, even inside there are loads of ways to help keep on top of things. There are tons of online workouts from high energy body pump to yoga and mindfulness sessions, and, at the moment, many of them are being offered free of charge. If you have stairs you have a ready made training aid, press ups and sit ups require no fancy equipment and back gardens are perfect for shuttle runs, burpees and squat thrusts. Physical activity boosts our bodies and can help if you are feeling down, so, grit those teeth, set that chin, stretch those quads and get to it!
DREAM
Without the distractions of day to day work and mundanities and with all the bad news that is going on around you, it's ok to dream a little. Whether it's a trek to Everest Base Camp, a visit to Antarctica, scuba diving with sharks or summiting Kilimanjaro, half an hour on the sofa thinking about an amazing adventure you WILL have some time in the future can only make you feel better. At the moment I am flitting between a trip to Patagonia, a VERY long walk on the Pacific Crest Trail or an African adventure in Namibia……
LAST BUT NOT LEAST
…..it may seem strange for an outdoor blogger to recommend watching a big screen but whether it's the TV, computer or tablet there is a huge amount of truly awesome stuff to watch. Whether it's reruns of Blue Planet, "Free Solo" on subscription service or watching Simon Reeve or Michael Palin explore the world, the capacity to inspire and educate is there. There are many free films and shorts on Youtube and Vimeo and a wealth of self generated media from the many people doing amazing things out there. Sometimes an hour in front of the telly (or your preferred viewing medium) should be recognised as a guilt free period of pure escapism and valuable for all that.
None of this is meant to be prescriptive or flippant, none of this denigrates the seriousness of the unprecedented situation we find ourselves in but these are the things we are trying to do in order to maintain our sanity and plan for the future when we all come out the other side of this incredibly tough time for so many people. Stay safe people.
All the best
Ian and the Come walk with me team.