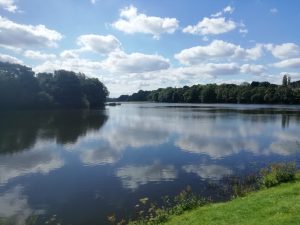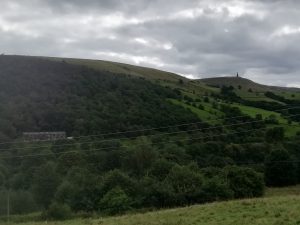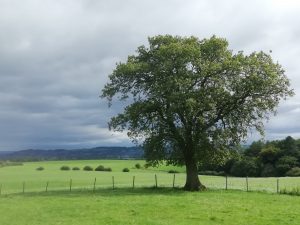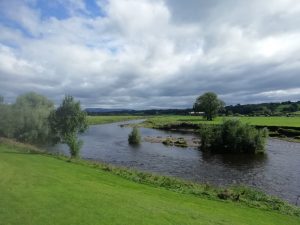 2020 has been one hell of a year. As I returned from my Nepal trip in February looking forward to our busiest ever year at Come walk with me UK, there were mutterings about this strange and unusual flu that might have an effect on travel plans. Two months later I was working as a Care Assistant with a year's worth of business cancelled. The situation was further complicated by a rescheduled knee surgery, so as September rolls around 2020 hasn't seen me out and about in any meaningful way for quite some time! The walks I have been on have been local, trying to avoid excess travel and the hordes of Covidiots who have been tramping around the countryside pillaging and destroying if the media are to be believed. We have decided to add a number of these areas to our offer for next year if you fancy a quieter, more genteel walking experience and with the Bank Holiday weather set fair, we decided to explore a few more routes we'll be offering next year!
Ribchester is a pretty Ribble Valley village with a long history. It was the site of the Bremetennacum Roman Fort built around 72AD and remains of the fort and the Roman baths both exist in the village to this day. We left the baths behind and after a section of road walking found ourselves on the banks of the Ribble. It was pleasant meandering along the river banks fringed by woodland, though, sadly, the curse of the invasive and prolific Himalayan Balsam seems to be particularly bad in Lancashire at the moment. Leaving the river we cut through fields of sheep and cows, circumvented farms and passed sad, abandoned pubs and stately manor homes before more field walking saw us back into village. It's a bucolic area, quintessential English countryside of the sort that is very often underrated in our search for higher, more notorious peaks, but it's worth 3-4 hours of anyone's time for a gentle, scenic wander.
Hebden Bridge is an area I know a little better. We have run excellent events taking in Stoodley Pike and pub lunches Lumbutts but as another Sunny day dawned we decided to explore the other side of the valley on a route pinched from the National Trail website. The town was it's usual eclectic mix. The independent businesses were doing a brisk trade, Extinction Rebellion were holding a genteel protest in the park and tourists ate ice creams and watched Canal barges putter past, all very Hebden Bridge. Our initial progress along the towpath was impeded by restoration works so after (another) stretch along a busy road it was a relief to cut off onto The Pennine Way and follow a steep set of flagstones past pretty cottages out of the town and onto the tops. We stopped for coffee at the packhorse bridge at Colden Water and admired the Heather and Bilberries before pressing on onto the bleaker, distinctly Pennine, Heptonstall Moor. Leaving the moorland we dropped down to Hebden Dale arriving near the National Trust site at Gibson Mill which was bustling and busy. A beautiful walk through mature woodland along the river bank returned us to the busy town centre which after the quiet wilderness of the moor came as quite a shock!
With the knee now starting to feel the strain and the Bank Holiday obligation to do at least some pottering in the garden, it was a shorter wander on the Monday but no less enjoyable. Worthington Lakes are a series of reservoirs at Standish, just outside Wigan. It's a dog free zone popular with anglers and we saw plenty of birdlife including Grey Heron, Grey Wagtail, a pair of Mute Swans and plenty of Coots and Mallards. We skirted the banks of the reservoir, wandered through Arley Woods and then along a stretch of the Leeds-Liverpool Canal before passing the 18th Century Arley Hall (now the clubhouse for Wigan golf club) on our way back through the woods to the far side of the reservoir. A gentle 4 miler to finish a lovely weekend of walking.