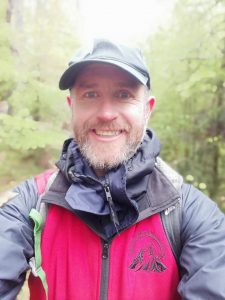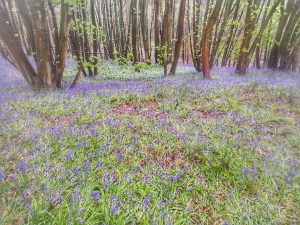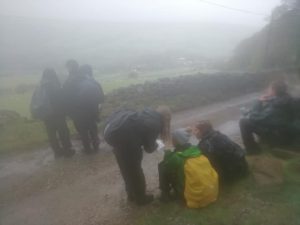 When I flew back from my expedition to Nepal in February 2020 I had just about heard of this strange new virus known as Covid 19, but I had no idea just how devastating an effect it would have on Come walk with me UK. Fast forward fifteen months to a wet, wild and windy Saturday in Yorkshire and I cannot begin to tell you how fantastic it is to be out there working again with paying clients, educating young people on the necessary skills to complete their D of E expedition and sitting at the computer tapping out an invoice for work done:-)
We met the teams at Norwood Edge Plantation to check on the state of waterproofs, ensure sufficient rations had been packed and collect a sachet of hot chocolate for our stove training exercise. I was working with "Moors 2" a cheerful and competent bunch who, in spite of the weather, maintained an unfailingly cheery demeanor through out the day. With the team in charge of the map and frequent question and answer sessions on first aid, the countryside code and navigation techniques we made our way through the rain drenched countryside and down through the most magnificent Bluebells in Lindley Woods to the Lindley Wood reservoir. After a stop for some sustenance we continued on along the banks of the River Washburn to the beautiful Dobpark Bridge, a beautiful Grade 2 listed single span arch which is reckoned to be a Seventeenth century Pack Horse bridge. We had lunch there before climbing up through fields full of Pheasants to Folly Hall and from there made our way back along Norwood Edge stopping for the aforementioned Hot Chocolate just as the rain began to ease off.
It was my first job with Lupine and I was super impressed with the organisation and my fellow instructors. In spite of the deluge I had a motivated and interested group of young people who were determined to make the most of their day out. I can't tell you how good it felt to be out in the countryside doing what we do best here. I won't ever take it for granted again!