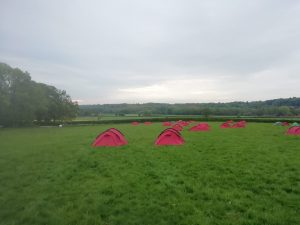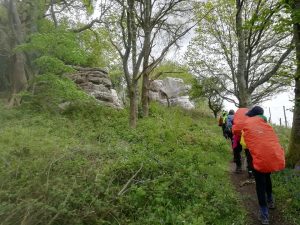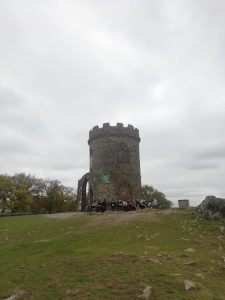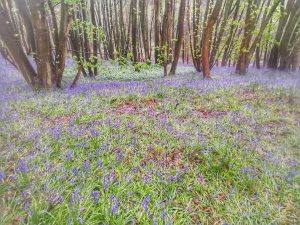 As I prepare to head away for three weeks away from home, it's increasingly clear that the outdoor industry is starting to struggle back to it's feet after an horrendous time for everyone during 2020. The way the year is shaping up is a bit stop and start at the moment with work coming in on the one hand but others being cancelled on the other, but it feels positive and it does feel marvellous to be sharing the great outdoors with other people again.
We have been busy with D of E so far this year. There is clearly a great appetite amongst the educators and the young people to get back out and engage with the outdoors. We have seen some very creative solutions to the problems posed by Covid but there is something immensely satisfying about watching students enjoying the experience that D of E offers them. One of the other particular pleasures for me is that working on these programmes takes me to parts of the countryside that I would probably not visit under normal circumstances. So far in 2021 I have worked on D of E days in the saturated Yorkshire countryside around Otley, done a training day in the countryside around Loughborough, another in rural Leicestershire near Quorn and then it was down to the beautiful Ashdown Forest in Sussex before a weekend in West Berkshire on the way back to Manchester. Today we head off to Windsor Great Park and will be working around the Chilterns and Surrey for most of the next fortnight. It's certainly all go!
As with everything that Come walk with me UK has achieved I couldn't have done it without the support and encouragement of my family and loved ones and the brilliant instructors I work with and fantastic clients who choose to use us for their events and activities. I hope it really won't be too much longer before we can stop looking over our shoulders at 2020 and just start looking forward again. We have some scheduled overseas trips in already for 2022 and I have my personal, long planned and awaited "Land of my Fathers project" at the end of the Summer which will see me attempt to walk around the whole of Wales on the Offa's Dyke and Welsh Coastal Paths. Onwards and upwards everyone!