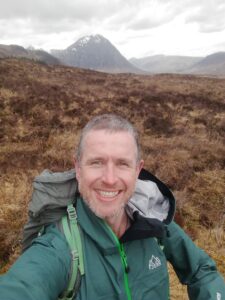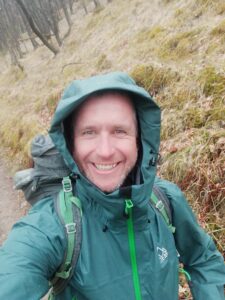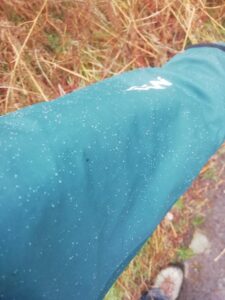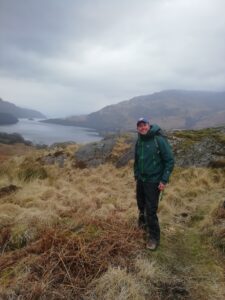 So, the good people at Fjern were very happy that I was so impressed with their new down jacket and very kindly asked if I would like to try out a couple of other bits of kit. It presented me with an interesting dilemma….as an impecunious Mountain Leader it would seem foolish to say no to a new piece of kit, but as a paragon of virtue and incorruptibility what would happen if I didn't like the product? Well, there was only one to find out!
My previous Montane waterproof has been with me for many, many years. I bought it when I was training for my ML and it has survived a decade of gratuitous abuse, but is finally failing so the timing was perfect, but the Montane had set the bar high. As previously, first impressions were very favourable, the Orkan is a good looking jacket. The cut and fit are snug and that is reflected in the fact that it maintains temperature well for a relatively light jacket. There is room for a couple of layers under it but as I generally get pretty warm on the move I wore it with a base layer on a blustery day on Rannoch Moor and was more than comfortable and cosy. The waterproof membrane is eVent, a rival to Goretex and one that is becoming increasingly popular due to the efficiency of it's breathability. As previously mentioned my internal thermostat is set high so breathability is important and the vents under the arms are great for helping to regulate temperature on the move. None of this is much good though if the jacket isn't waterproof. So far, Scotland has been kind to me weatherwise and I haven't had the kind of torrential rain that it can throw at us, however, on two walks, one above Loch Lomond and the second on Rannoch Moor, when the rain has come I have stayed perfectly dry. Moisture beads nicely on the jacket, and even where the rucksack straps sit, there was no rain ingress. The instructions that come with it are explicit, the Orkan needs to be washed and proofed regularly so I'll be interested to see how that works in terms of maintaining the high levels of performance I have experienced so far.
What else? The hood is great, it's stiff and sits well over a hat. Spacious pockets that will fit a map, snacks, compass, mobile phone etc, sit high on the body and all the seams are taped. A couple of internal pockets mean that storage for small personal items isn't an issue and they can be relied on to stay dry. It's a comfortable fit and it feels sturdy, the material feels durable and I suspect that it will be come an essential part of my kit for many years to come.
I'll post an update after I have road tested it in more challenging conditions but so far the Gods of precipitation have been smiling benevolently down on me !