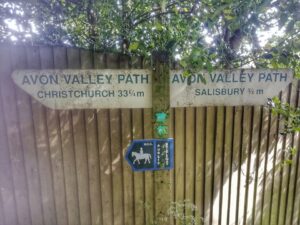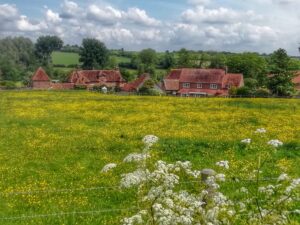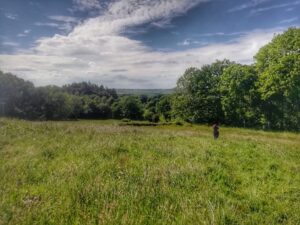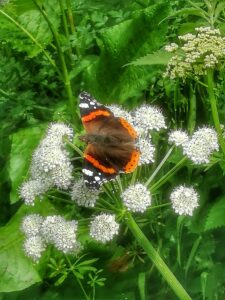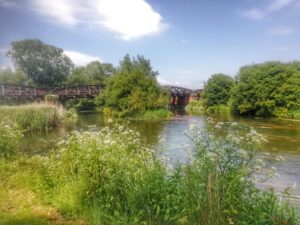 It's always great to have the opportunity to explore an area that you are unfamiliar with, there's the sense of adventure and the excitement of learning something new. Here at Come walk with me UK we have become increasingly excited by walking long distance footpaths, whilst we still love the buzz of scaling a mountain and reaching a peak, there is something about the more measured journey that long distance walking enables, so we have been looking at new offerings and we came across the Avon Valley Path, a perfect introduction to a multi day journey on foot.
The path runs between Salisbury and Christchurch crossing through the three counties of Wiltshire, Hampshire and Dorset. It covers a distance of 34 miles and has relatively low levels of ascent so makes an ideal first long distance walk and can be covered over three or four days very comfortably. Salisbury is dominated by the magnificent cathedral and has a selection of fantastic, historic pubs. The path starts outside the cathedral at Elizabeth Frink's statue of the Walking Madonna, very apt. We chose a long first day of fifteen miles and were treated to a beautiful, sunny, blue sky day through the open chalk downland of the area. We passed a plethora of beautiful wildflowers, there were numerous butterflies and the hedges were alive with birdsong, it all felt incredibly idyllic. We passed through the pretty village of Odstock and across the mercifully dry meadows until we reached the welcome sanctuary of The Goat pub in Downton. Downton is the oldest town on the route and full of beautiful thatched cottages and timbered buildings. We climbed away from town enjoying the views of the Salisbury cathedral spire in the distance and then continued through the shady margins of Godshill Wood before dropping down to the excellent Ship Inn in Fordingbridge where we were treated to fantastic service and a Polish inspired menu before settling walk weary into our bed for the night.
There's no better way to start a walking day than with a big breakfast and The Ship even throw in that most endangered of items, the fried slice! Day two was a nine mile day, perfect for slow walking taking in all the beautiful sounds and sights around us. We heard Chiffchaffs, watched Buzzards, sent up Red Admirals and Orange Tips and admired Foxgloves as we continued through the bucolic countryside. This area is famous for it's water meadows, we were fortunate that the ground was dry as it can be notoriously boggy, but the meadows were alive with Buttercups and a really beautiful and unique habitat. We stopped at the fourteenth century "Old Beams" pub, a half timbered, thatched beauty, before passing through a series of lakes, a few sadly barricaded from public view, under a welcome shower of rain. Ringwood proved to be a busy market town with an attractive square and all the facilities needed to resupply and rest up ahead of our final day.
Our final day started with another section of meadow walking and a few closer encounters with the River Avon itself, the presence of which had been surprisingly scarce on the route. We passed lots of beautiful Oaks and Ash trees abutting meadows before a section of road walking saw us swinging through woodland and then across fields of cereal crop to the small settlement of Sopley, less than four miles from our final destination but a good spot for a quick rest stop. Our last leg saw Skylarks singing above us, a Trig Point at 3 metres above sea level, a beautiful curve of the Avon and a diversion due to flooding that saw us adding an extra mile to our route but treated us to a great encounter with a pair of Mute Swans and a beautiful family of cygnets. The shock of a busy Bank Holiday High Street after a few days of very quiet walking greeted us at Christchurch and we made our way through the thronging hordes to the eleventh century Priory and the terminus of our walk.
The Avon Valley Path may not have huge hills or lofty peaks but it showcases some of the very best of the English countryside, the type of countryside that tourists picture in their minds when evoking the England of Constable. At this time of year there are slow running chalk streams, green, shady woodland, hedges alive with birds and bees and butterflies enjoying the wild flowers. It is a perfect first long distance walk and we would love to share it with you.