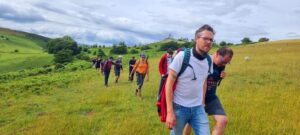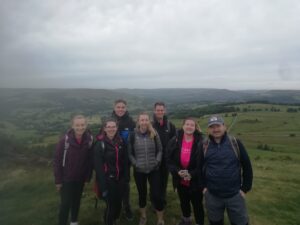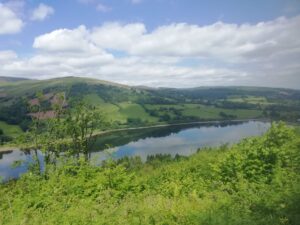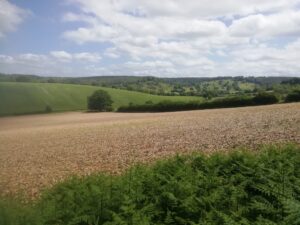 I am pretty sure that around this time of year every year I write a post musing on the infrequency of my blog updates and here, in 2022, we are again. We have entered the "silly season" where life in the outdoor industry is manic…..but we love manic! Covid was a difficult time for the world but the net result for the outdoors seems to be that a substantial number of instructors have left the industry leaving gaps in certain areas and meaning the rest of us are extremely busy helping people get out and about exploring.
So, since completing our reccy on the Avon Valley Way, it has been all hands to the pump. We have been busy working in the Chilterns on a couple of Duke of Edinburgh awards. As well as the satisfaction of seeing young people challenging themselves, learning new skills and getting outdoors, the Chilterns is a beautiful and underrated part of the world full of rolling agricultural land, beautiful, mature woodland and skies full of Red Kites. We followed this with a week of beautiful weather in the Brecon Beacons staying in Talybont and Dolygaer and enjoying the magnificent landscape under stunning blue skies. We ascended Tor Y Foel for splendid views as far as the Sugar Loaf and enjoyed the wild flowers and woodland above Talybont Reservoir. Wales can be very wet but this was as good a week of weather in the beacons as I can remember.
Our geographical odyssey around the UK continued with a day around Burbage with a team of fundraising lawyers, followed by yet another day of D of E training near Otley that took us from reservoirs through woodland and out onto the wide open moors. And, this week, it's been a few days in the Lake District with activities ranging from firelighting and shelter building with primary schools to an ascent of Latterbarrow (a real "bang for your buck" little hill with expansive views) with an NCS team. We also had the annual Abacus team walk and pub lunch in Shropshire which had great walking and a cracking country pub. Today, it's off to Malham for tomorrow's Macmillan Mighty Hike, a marathon around the Yorkshire countryside, and then next week it's off to Kenya!
They say "No rest for the wicked" but we are never happier than when we are out and about exploring and sharing our love of the great outdoors.